Manifestaion of Love
one day when Abraham Lincoln was President of the United States of America, he went to a particular place. All the rich people including the
army general and officials were waiting to receive him. Among this crowd was a poor young man also waiting for him.
When Abraham Lincoln arrived there and saw the young man, he pushed aside all these elegant and high officials and went straight to the poor young man and asked him, "Son, are you waiting to see me? What do you want?
Immediately, the young man burst into tears and said, "Sir, I am a drummer in your army. But, I have become sick and have been admitted to the hospital. I do n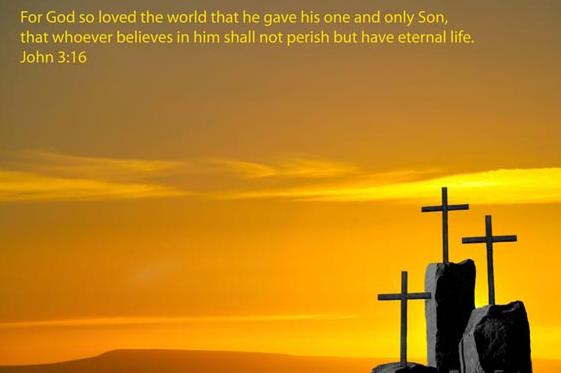 ot have money. So, I am much grieved."
"Where are your father and mother?" asked the President. The young man replied, "Sir, my father died in the war and my mother died soon after my father's death. Now, I am an orphan."
The President was moved with compassion. With tears in his eyes, he immediately gave a note to the army general saying, "Take care of him."
Everyone was amazed by the personal attention that the President gave to an ordinary citizen.
The Psalmist says "But I am poor and needy; yet the Lord thinks upon me." (Psalm 40:17)
Our Heavenly father came into this world to prove that He is mindful of us - poor and weak human beings. Angels of the Living God stand around Him and sing His praise by saying, "Holy, Holy, Holy". When Isaiah saw this in a vision, he cried out, "Lord, You are holy. I am a man of unclean lips." Such a holy God He is! But He took the form of a man in this sinful world and became sin for us. Though the God of gods is gracious and mighty, He humbled himself, took the form of a human being and came in search of you and me. What a great love He has for you and me!
Dear friends, let not our hearts be troubled. There is a Saviour who loves and cares for us. He loves us and He will certainly take care of our life. His love will do everything good for us.
"In this the love of God was manifested toward us, that God has sent His only begotten Son into the world, that we might live through Him." (1 John 4:9)
Room # 503
Several years ago, the following episode was published in the Reader's Digest.
In a particular city in the United States of America the evening church service was being conducted. As the pastor stepped on the podium to preach, suddenly his eyes fell on a particular family - a woman along with her children seated in the front. For several months, the husband of the woman - the head of that family - was lying in coma in a hospital.
As the pastor saw this family, his heart broke within him. (We need pastors who have such compassion and quality. There are many preachers and teachers telling us what to do. But it is only the heart of a pastor that takes the burden of the people in his fold and makes it known to the Father (1 Corinthians 4:15). When the pastor prays, their supplications go straight to the throne of God. This is the difference between the prayers offered by a pastor and that of others.
Before starting to preach, the pastor announced, 'Let us unite our hearts together for our beloved brother who is in the h
ospital in coma for several months and then listen to the Word of God'.'
Then he uttered a child like prayer somewhat like this: "Lord please come with us to this hospital to such and such a ward number and room number 503. Here is our beloved brother lying down in the bed for several months. I cannot bear to see the agony of his dear wife and children. Hiding all their agony, they are seated in Your house (Church). Master! Please be moved with compassion and heal him' (James5:11).
Then the pastor delivered his sermon.
As soon as the sermon was over, the pastor received a phone call. He picked up the receiver and the man at the other end said, 'This is from room number 503, in this particular ward at such and such a hospital.'
The pastor asked, 'What is the matter?' His first impulse was, 'Could it be that our beloved brother had breathed his last?'
To his surprise, the man on the phone said, 'We do not know, how and in what manner this had happened. But the man in this ward - who had been in coma for several months - is sitting in his bed and is enquiring about his wife and children. We understand that they are in the church. Could you please let them know about this.'
The pastor, although bewildered, out of curiosity asked, 'When did he recover?' The man said, 'At 7:32'
It was exactly at that time the pastor had said, 'Lord! Please heal him.'
Honouring the words of the pastor, the Lord had healed him. Hallelujah.
The Church - two hour parking lot ?
We Christians go to church every Sunday.
One reason we go to church is to hear the Word of God because it is the Word that produces faith (Romans 10:17). Faith comes from hearing and hearing the Word of God.

Is the church a two hour parking lot? No, the church is not a parking lot; it is a filling station. It's where you go to get filled with the Word so you can go out and bless others.
You wouldn't take your car to the gas station, drive it home, park it in the garage, and never drive it. In the same way, when you get filled up with the Word of God in church, you are empowered to go out and share your faith.
The Christian life is not about how often you go to church. It is about what you do after you leave the church building. Time spent in God's house gives you the power you need to successfully live out your faith throughout the week.
Mercy and Justice
In 1994, in the aftermath of apartheid's collapse in South Africa, the new government under Nelson Mandela established a Truth and Reconciliation Commission whose task it was to investigate specific acts of brutality committed in the name of apartheid and to seek some measure of resolution that would enable the country to move forward.
At one meeting early in their work, the Commission gathered to reach a verdict on a particularly painful case involving an elderly South African woman. At the hearing, a group of white police officers, led by a Mr. Van de Broek admitted their personal responsibility in the death of her 18-year-old son. They acknowledged shooting the young man at point blank range, setting his body on fire, and then partying aro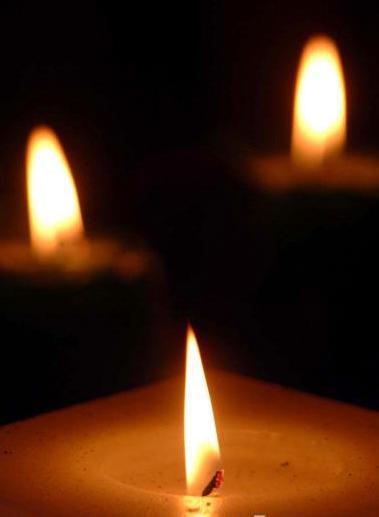 und the fire until the body had been reduced to little more than ashes.
Eight years later, Van de Broek and his fellow officers had again intersected with the woman's life, this time to take her husband into captivity. And then, some time later, Van de Broek had come knocking at her door once more. Rousing her from bed in the dead of night, he brought the woman to an isolated setting by a river where her husband lay tied to a pile of wood. As she watched, he and the officers doused the man with gasoline and then ignited a fire. The last words her husband spoke to her, in the midst of the blazing pyre, were, "Forgive them."
Now at long last the time had come for justice to be served. Those involved had confessed their guilt, and the Commission turned to the woman for a final statement regarding her desire for an appropriate punishment.
"I want three things," the woman said calmly. "I want Mr. Van de Broek to take me to the place where they burned my husband's body. I would like to gather up the dust and give him a decent burial.
"Second, Mr. Van de Broek took all my family away from me, so I still have a lot of love to give. Twice a month, I would like for him to come to the ghetto and spend a day with me so I can be a mother to him."
"Third, I would like Mr. Van de Broek to know that he is forgiven by God, and that I forgive him, too. And, I would like someone to come and lead me by the hand to where Mr. Van de Broek is so that I can embrace him and he can know my forgiveness is real."
As the elderly woman made her way across the silent courtroom, Van de Broek reportedly fainted, overcome by emotion. And then the silence was broken when someone began singing, "Amazing Grace." Others soon picked up the words of the familiar hymn, so that finally the entire courtroom was joined in song.
The Lord desires us to act justly and to love mercy and to walk humbly with Him. Today in prayer, praise Lord for His fellowship and His example on how we should live.
"He has showed you, O man, what is good. And what does the LORD require of you? To act justly and to love mercy and to walk humbly with your God." - Micah 6:8
..Next words to ponder ................................................Previous words to ponder