Quote of the week
God could have revealed all truth to all people at the very beginning of time, but He chose to reveal Himself gradually (1 Corinthians 2:7-8). Perhaps that's because we value things more when we have to search and wait for them. God is not playing a cruel game of hide-and-seek. He is allowing us to enjoy the process of discovering who He is and what He is up to in the universe. So don't be discouraged over what you don't know about God. Be excited about unwrapping all there is yet to discover !
Forthcoming events & happenings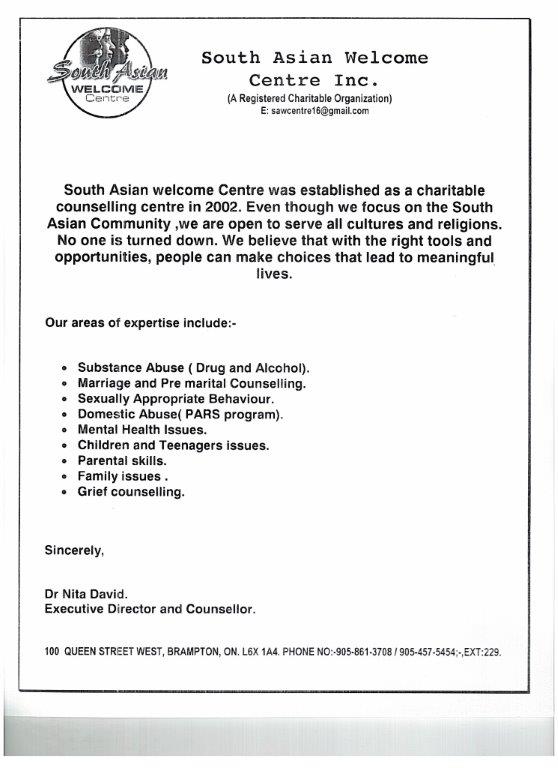 1) Charitable Couselling Centre
0.Organised by South Asian Welcome Centre
.. 100 Queen Street West, BRAMPTON, Canada
...MON to FRI: 9:00 AM to 4:00 PM, SAT: 8:00 AM to 5:00 PM Full Details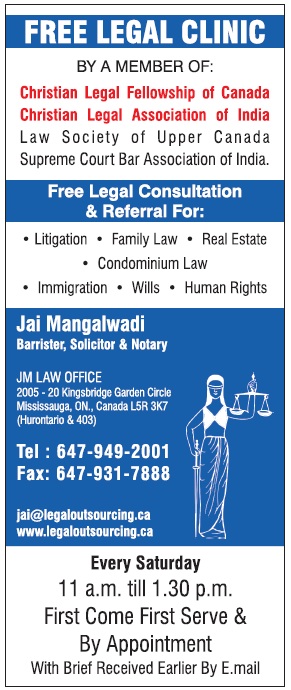 2) Free Legal Clinic
0.Organised by J M Law Office
.. At 2005 - 20 Kingsbridge Garden Circle, MISSISSAUGA, Canada
...Every SATURDAY from 11:00 AM to 1:30 PM Full Details
..