Quote of the week
Sometimes we sit at our desk and think no one sees our work. Or we stand at a line assembling item after endless item. Perhaps we take care of crying babies in the church nursery. Or we live the best Christian life we can—without anyone noticing. Often our work is "behind the scene." But if that is what God has called us to do, we need to work with all our heart. As part of our calling to love others deeply (1 Peter 4:8), offer hospitality (v.9), and use our gifts to serve others (v.10), our task is to work with God's strength to bring praise and glory to God, not ourselves. The important thing is that God likes what He sees !
Forthcoming events & happenings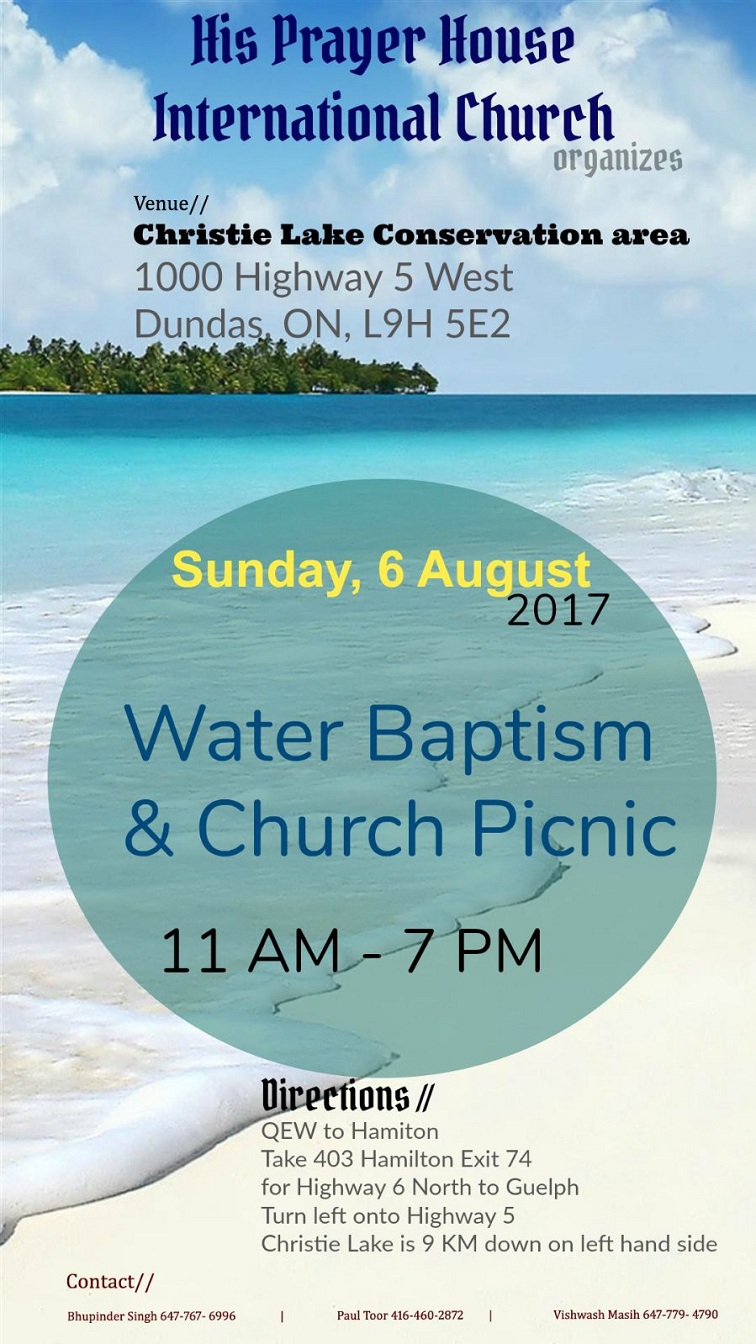 1) Water Baptism and Church Picnic
0.Organised by HIs Prayer House International Church
. .At Christi Lake Conservation Area, DUNDAS, ON, Canada
...On August 12, 2018
..