New Releases
On this page, we post news about new worship CDs and DVDs released recently to help you to experience the presence and power of God in your life through Praise & Worship.
Latest Release - Worship CD: "Jaam-E-Masiha" - By Pastor Ashish R Baldhari
We are blessed to inform our readers about new worship CD "Jaam-E-Masiha" recently released by Pastor Ashish Ramesh Baldhari which is becoming popular among worship lovers around the globe.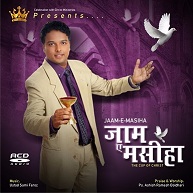 Even before his birth, Pastor Ashish's parents dedicated him for His ministry and at a very young age God called him and gave him the vision for ministry; And Jaam-E-Masiha is a part of that vision.
Under His mighty wings Our Lord has enabled Pastor Ashish to start a ministry named, Celebration with Christ Ministries. Please pray for this ministry that God may use this ministry according to His plans. Bro Ashish is pastoring two churches in Jalandhar and Ludhiana.
To buy this CD or to know more about it, feel free to contact:
Canada: Bro Vishwas 647-779-4790
India: Pastor Ashish 91-8054973601 & 7696083601
Here are some clips from this CD:
Latest Release - Worship CD: "Rehmat, Mehr, Shukrana" - By Shash Grewal
We are blessed to inform our readers about new worship CD "Rehmat, Mehr, Shukrana" recently released by Shash Grewal which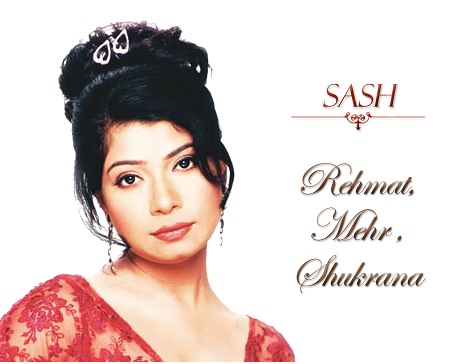 is
becoming very popular among worship lovers around the globe.
Shashwati (Shash Grewal) was born in an illustrious Hindu Brahmin family of scientists, writers and ministers. She majored in Economics from Delhi University and holds an M.Phil degree in Tagore's work. She is also trained in Hindustani classical music from Gandharv Mahavidyalay, New Delhi.
Shash has been a filmmaker with Discovery channel, India, New Delhi for a short while. She was also cover page model for Delhi Press magazines and an anchor for Television's musical programmes.
When she got saved by her Lord and SAVIOUR JESUS in the year 1998, she left all her glamour world associated work and started working towards reaching out to people with the good news of the Gospel. Both she & her husband (an army officer) are partners with Lifebridge worship centre and also Indian Christian Assembly. The couple is trying to help those adopted orphan children who think they are a mistake by God.
Here are some clips from this CD:
Worship CD: Rooh Ka Mausam
Rooh Ka Mausam is the latest 2013 album dedicated to the Lord by Grace Joel Product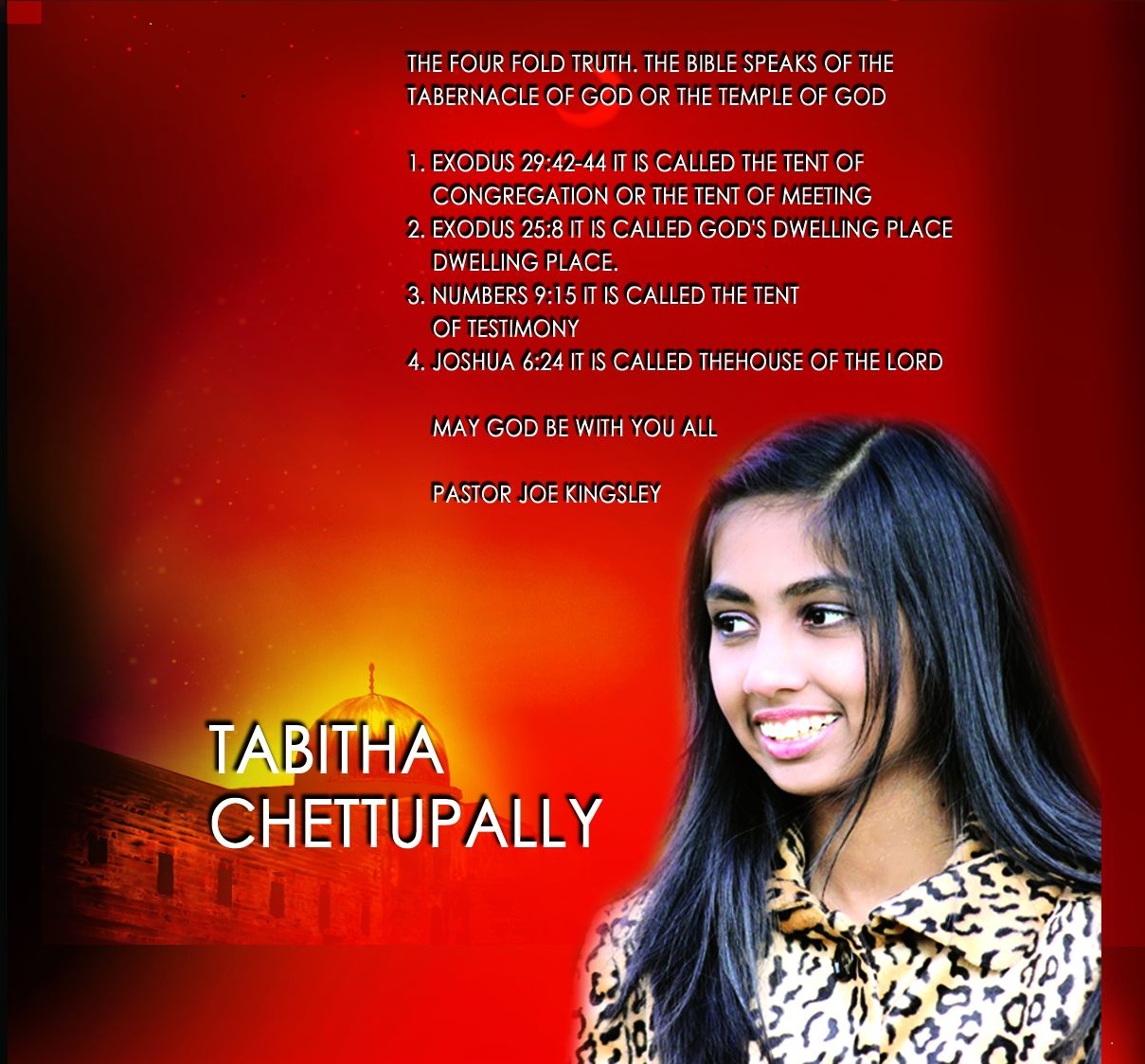 ions.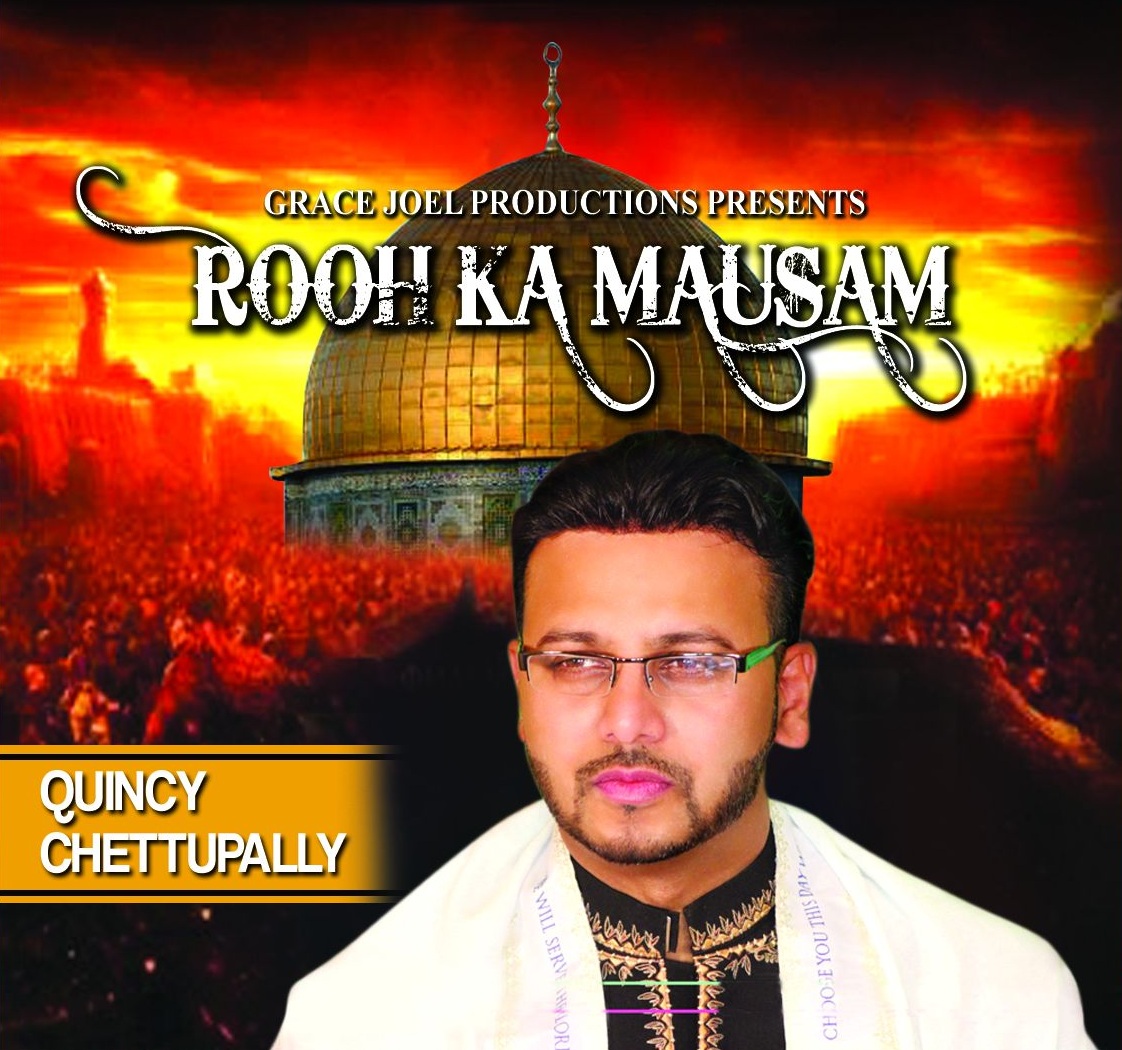 Quincy and Tabitha Chettupally sing spiritual Urdu / Hindi geets / ghazals composed by Bro. Sarfraz William. As you hear these songs, we pray you will give glory to the Lord Who is worthy of all excellence and praise.
This album was made in view of the endtime events that will soon be witnessed in Jerusalem. It is a compilation ranging from praise and worship, to personal conversations with God. The lyrics were inspired and written by Bro. Sarfraz Williiam.
We pray that God may use these songs for His glory and edify many souls and also bring new souls to the Lord Jesus Christ.
Following songs are taken from this CD.
Jinni Vari Dil Mera Dharke Masiha
Worship CD - AI Hamare Baap
Noted worship music director and lyricist Bro Sarfraz William has released a number of worship albums in the past: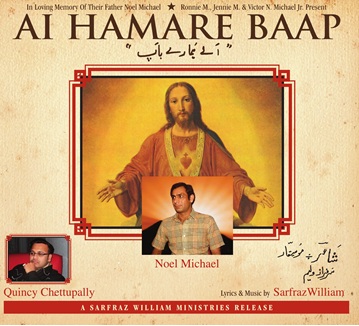 Saleeb, Rah-E-Saleeb, Pukaar, I Lift Up My Eyes, Tu Hi Hai Bus, Main Teri Baat Karoon and Shukrana.
He recently released his new album "AI HAMARE BAAP" in the loving memory of Bro Noel Michael. Almost all the songs are sung by singer Bro Quincy. Both Bro Sarfraz & Bro Quincy are based in USA
We, at HIS Prayer House, are blessed by Bro Quincy's melodious singing and singing skills and Bro Sarfraz's music & lyric talents. Bro Quincy has a reflection of Gulu Khan Sahib in his singing. Bro Sarfraz's lyrics touch your heart. The pain of a broken heart and contrite spirit and his love for the beloved Jesus is clearly evident in these lyrics.
Once again, both the brothers have exceeded the expectations by delivering their best. We trust our readers will be blessed by the songs of this CD.
Following songs are taken from this CD.
To purchase the CD, please ...Click Here.
To listen to their previous albumn "SHUKRANA", please ...Click Here.
Mujhey De Vo Zuban Teri Batein Karun