Quincy
Sarfraz William Ministries
Noted worshi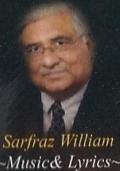 p music director and lyricist Bro Sarfraz William has released a number of worship albums in the past: Sale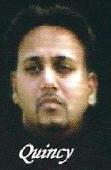 eb, Rah-E-Saleeb, Pukaar, I Lift Up My Eyes and Tu Hi Hai Bus.
His album "Main Teri Baat Karoon" with Bro Vijay Benedict was released in Toronto sometime back and is one of my favourite CD.

He recently released his new album "SHUKRANA". He says: "These songs are a thanksgiving to our Lord Jesus from me, my wife and my sons for caring for us in our 2007 roller coaster journey".
Almost all the songs are sung by singer Quincy. I am sure you will be blessed by Quincy's melodious singing and singing skills. He has a reflection of Gulu Kha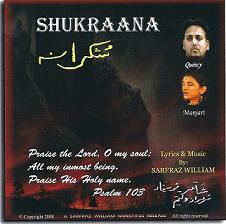 n Sahib.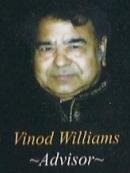 This project was supported by Vinod Williams as advisor. His life time experience in show bussines is clearly evident in this project.
Bro Sarfraz will be releasing his new album "Ai Hamarey Baap" shortly.
You can have a glimpse of songs from "Ai Hamarey Baap" in "Shukrana" album.
The following songs are from this new album "Shukrana".