Shash Grewal
Shashwati (Shash Grewal) was born in an illustrious Hindu Brahmin family of scientists, writers and ministers.
Her mother, an exponent of Tagore's songs and founder of a music school, is her teacher from who she was introduced to music from the age of four. Her father is a retired senior reporter.
She majored in Economics from Delhi University and holds an M.Phil degree in Tagore's work. She is also train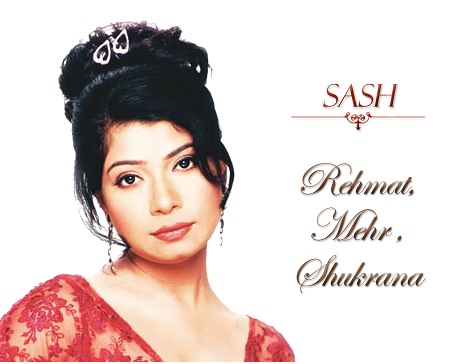 ed in Hindustani classical music from Gandharv Mahavidyalay, New Delhi.
Shash has been a filmmaker with Discovery channel, India, New Delhi for a short while. She was also cover page model for Delhi Press magazines and an anchor for Television's musical programmes.
When she got saved by her Lord and SAVIOUR JESUS in the year 1998, she left all her glamour world associated work and started working towards reaching out to people with the good news of the Gospel. She is married to an Army officer. Their journey is towards reaching out the elite class of the society which they are part of. They received lot of criticism for their decision but they have never deviated from their path.
Both she & her husband are partners with Lifebridge worship centre and also Indian Christian Assembly. The couple is trying to help those adopted orphan children who think they are a mistake by God. The couple's aim is to tell these kids that they are very much God's plan.
They believe that with praying lips, small steps of faith and a pair of generous hands, they can achieve much.
Recently, Shash has released her audio CD "REHMAT, MEHR, SHUKRANA" which is becoming very popular among worship lovers around the globe. The CD consists of following songs:
1. PYARE KHUDA
2. TERI PANAAH ME
3. DEEP JALA DE
4. YE DHUN
5. DHANYAWAD KE GEET
6. TU KAHAN
Here are some clips from this CD: