Thomas Puthoor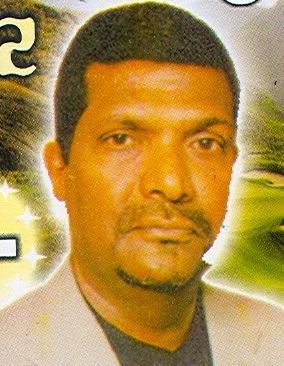 "Taste and see that the Lord is good, blessed is the man who takes refuge in him." (Psalm 34:8)
Thomas Puthoor is a born again Christian, saved in 1995 by the Grace of our Saviour Jesus Christ. He is a God chosen anointed Gospel singer as witnessed by many believers who have heard him at live Gospel concerts, on T.V. channels, radio and through his music albums. He does travel to various countries for Gospel concerts.
Thomas Puthoor has his own Ministry known as Shalom Gospel Music international Ministry. He has cut many albums: nine in Hindi PUKAR 1 to PUKAR 9, one in Guajrati, one in Malayalam, one in English and two in Swahili.
Thomas Puthoor's mission is to reach out to as many people as possible with his songs and give the Gospel.
Mere Pyare Yeshu Pyaar Sada Dete Rahna


O Lord You Have Searched Me (ENGLISH)


Param Pita Parmeshwar Nek Raah Tu Dikha


Sahara Mujhko Chahiye Sahara De Mujhey Khuda