Gopal Masih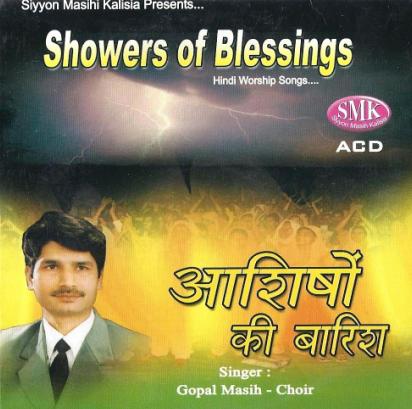 Gopal Masih is one of the well known singers from India. He is founder & President of Worship Warriors Ministries, Ludhiana, India.
He has been the lead singer in crusades organised by the Churches in India including the one in 2007 where Bro Jonhy Lever (Bollywood Actor) was also present and shared his life-changing testimony.
Bro Gopal's short testimony : "I was born in Christian family but I had no relation with Lord Jesus. My aim was to sing for name and fame. I had wish to sing in bollywood. At the same time I used to lead in church chior. My life was not as per the will of God. I had no peace of mind . I cried to Jesus to help me in this situation and decided to read Bible. Meanwhile I met Pastor Eric Masih. He told me about repentence and forgivness of the sins by taking water beptism. Lord Jesus filled me with Holy spirit. Jesus put a new goal in my heart to sing for the glory of god and to testify Lord Jesus that He can change the wicked lives. I rejected the chances to earn the money by singing worldly songs. I was working in CMC hospital as Dialysis Technologist since 1987. Now I am in full time worship Ministry from 03-11- 2008. Now my aim is to help the Christian world, specialy youth, to understand and enjoy the real joy which is in the presence of the Lord. We need to recognise the power of worship because of that the walls can be destroyed, the bondages can be broken. God dwells in praises of Israel. (Psalm 22:3)"
These songs are from the CD "ASHISHON KI BARISH" (Showers of Blessings)