News around the World
Resurrection Day Celebrations : His Prayer House International Church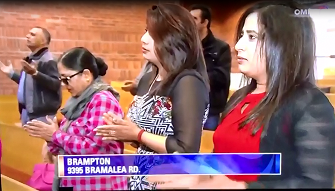 His Prayer House International Church Celebrated "Resurrection Day" of our Lord Jesus Christ On Easter Sunday April 1 at our church building in Brampton, Canada.
The celebration included worship, sermon and sharing of dinner at the end of the service.
OMNI TV channel, Canada covered Easter celebrations by videotaping the church service and it was later telecast in Punjabi Edition of OMNI News.
To view the videos, please click on the photograph above.
Biblical Archaeological Discovery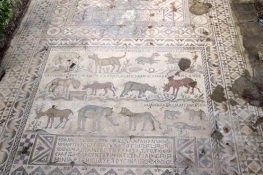 A 1,300-square-feet Byzantine mosaic dating back to the 5-6th century AD containing the Bible verse Isaiah 65:25 in Greek, as well as depictions of various animals living together in peace, was discovered at an archaeological dig in Turkey's southern province of Adana.
Isaiah 65:25 The wolf and the lamb will feed together, and the lion will eat straw like the ox, and dust will be the serpent's food. They will neither harm nor destroy on all my holy mountain," says the LORD.
For details of the news, please Click Here
Israeli archaeologists find inscription of Esh-baal name from Bible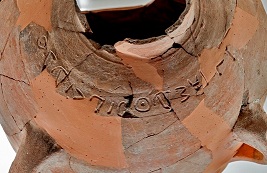 A rare King David-Era inscription has been discovered in an ancient Biblical City in Israel. This ancient city overlooks the Valley of Elah, where, as described in the Bible, the legendary David defeated Goliath .
This is a rare 3,000-year-old inscription of the name Esh-baal mentioned in 1 Chronicles 8:33 & 9:39. Esh-baal was a son of King Saul.
For details of the news, please Click Here
New website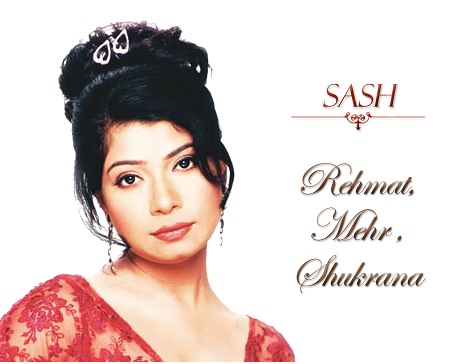 Noted worship singer Shash Grewal has created her own website by His Grace after lots of prayers.
She, along with her husband, has been reaching out to the non-believers in Punjab (India) with the good news of the Gospel. Her website is an endeavour on these lines. It has lot of blogs to help people understand that Lord Jesus did not create a religion. Click here to visit the website
To know more about her and listen to her worship singing, Click here
God of Big Bang
How modern science affirms the Creator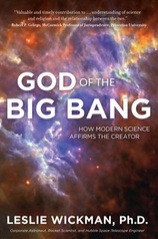 New scientific evidence suggests there was a beginning to the universe. So, by the logic of cause and effect, there had to be an agent that induced it. Dr Leslie Wickman PhD is a rocket scientist who has recently written a book titled "God of the Big Bang: How Modern Science Affirms the Creator".
Through her easy to understand writing, Wickman helps us understand origins of the universe. She takes complex discoveries and interprets them for a non-scienctific audience. In God of the Big Bang she gives readers a better understanding of how Scripture, science and creation fit together. To read an interview her about all that and how the Bible does not compete with science.....click here
New website for worship music learning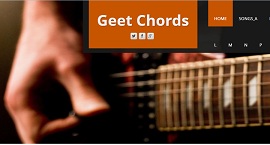 Well know worship singer and worship pastor Bro Rehan Garstin has developed a website and a Blog for the East Indian Christian Churches, Pastors, Church Choirs, Worship Leaders, Musicians, Singers, Worshippers, New Beginners and for all who would like to play guitar or keyboard and sing for the Lord. There and many sites and resources for English songs but none for Urdu, Hindi and Punjabi.
The site has printable song Lyrics, PDF song lyrics, Chords and video and much more, the user can leave comments and request for new songs chords and lyrics.
He is also writing Bible studies on Praise and Worship on this blog which home groups are using for studies..
Click here to visit the website
Health benefits of faith in God: "Extraordinary"
Report by a medical doctor in British medical journal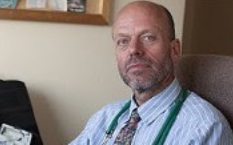 A Christian GP has published an article in a medical journal this month in which he reports on research which shows that the effects of faith on health are "extraordinary".
Dr Scott, who is also a former Christian Legal Centre client, had his article published in this month's British Journal of General Practice. The article was also mentioned in The Telegraph this week..........Read Full Story
Healing Rain
A short film based on true story of Rev Nasir Iqbal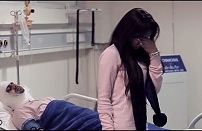 Hope in Christ Ministries & The Micro Hollywood Studio has recently released "HEALING RAIN" - A short film based on true story of Rev. Nasir Iqbal's miraculous recovery from death bed, He is now sharing the same message of hope and healing to millions around the globe.
In the words of Rev Nasir Iqbal "Today I feel blessed beyond belief....... I honor God for the miracles He has done for me. I am a living example of God's miraculous power as He demonstrated by restoring my life". To watch the film...........Click Here
To read complete testimony...........Click Here
Cecil Parvez records his name in the history of Cricket Canada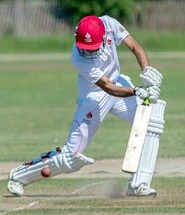 Cecil Parvez recorded his name in the history of Cricket Canada by becoming the first ever Pakistani Christian to play for Team Canada in the International cricket matches after his good spell of bowling and batting on his debut helped team Canada defeated team Netherlands.
It was a great spell of bowling, especially in the first innings,that hurt team Netherland dearly.The Canadian win was set up by the team's outstanding bowling performance in Netherlands's first innings.But for Cecil, it was those sweet and honorable moments to become the first ever Pakistani Christian cricketer........Read Full Story
"Masihi Sansar" newspaper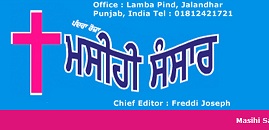 Masihi Sansar is a fortnightly Christian Newspaper published in Punjabi and English languages which has more than 100,000 readers.
Based in India, it is the largest home subscribed Christian Newspaper in North India with the circulation of more than 25,000 homes and Businesses. Masihi Sansar Newspaper is in industry for more than 15 years and has many readers in USA, UK, Australia, Canada and many other countries.
Masihi Sansar is now available online..........Read Online Newspapaer
Hope Academy: Opening September 2013 !
Choosing a good school is one of the most important decisions that parents make for their children. That choice will have a great effect on their development and future success in life. Parents want a school that provides quality academics, strong moral character development, and trains disciplined minds. Parents want their children to be successful, productive citizens of this great country, Canada; they want their childr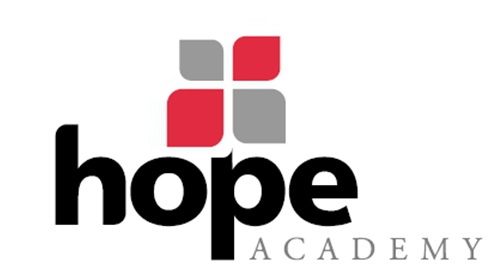 en to positive contributors to Canadian society.
I am very excited to announce that a Christian, mission (convent) school called Hope Academy is planning to open its doors in September 2013 in North Etobicoke. Hope Academy is registered with the Ontario Ministry of Education and is open to students from all backgrounds and religions from JK-Grade 5. It is a private school directed by a Principal and teachers who are Christian, Ontario-certified professionals registered with the Ontario College of Teachers. The school is also a member of the Ontario Alliance of Christian Schools which has over 70 schools operating in Canada. Hope Academy is offering a program of academic excellence, high moral standards, and firm discipline taught by caring, supportive teachers. Its program will prepare students for higher education and a life of living as responsible, productive, Canadian citizens. Also, Hope Academy will provide a Christian, nurturing environment where children will experience care, love, and safety.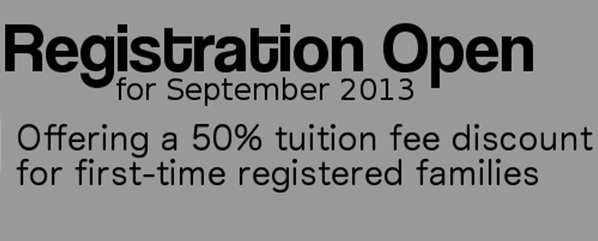 A very special offer of 50% off tuition is available to first-time registered families. You will only pay $2,500.00 for a whole year of private, Christian education for one child. If you have two children, you will only pay $3, 750.00.
Please pray for God's blessing on Hope Academy that it will have a great impact on the lives of children and their families as they experience the benefits of Christian education.
For more information, or to register, contact Andrew Straatsma, Principal of Hope Academy, by phone: 416 254-1617 or by email: hopeacademytoronto@gmail.com.
For further information, visit the Hope Academy website: www.hope-academy.ca for registration materials and more details about our exciting program and special offer.
OPEN HOUSES: On Wednesdays February 27, March 27, April 10 from 6:00-7:30 PM
TUTORING: Now available on Tuesdays and Thursdays from 4:00-5:30 PM. $10.00 per 1.5 hour session
A Report of Bro. Ram Babu's recent Healing Crusade in Toronto, Canada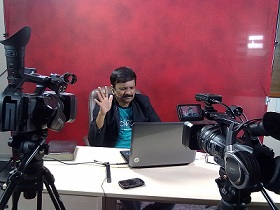 It is a joy to share with our readers once again about our God's faithfulness, love and compassion for His people. Christ for our Communities outreach on August 23 to 26, 2012 with Bro.Rambabu as the main speaker was a success, in spite of a lot of challenges that came our way.
Despite all best efforts, Bro.Rambabu could not get his visit visa to Canada in time for the meetings, and hence could not be here in person to address the people. The first day of the meetings, Pas.James Williams shared God's Word and the Lord was present to heal and deliver his people.
However God in His mercy enabled us, through the use of technology to stream Bro.Rambabu live and interactively from Bangalore. Bro.Rambabu shared his testimony and preached the simple truth of the Gospel of how Lord Jesus loved us enough to sacrifice Himself for our sake so we may receive eternal life. The Lord confirmed his Word with signs, wonders and miracles as the people re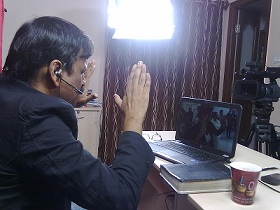 sponded to the call of God and surrendered their lives to our Lord Jesus Christ!
The gift of the word of Knowledge flowed and people's conditions were called out, and many received their healing and came forward to testify for the glory of God our Saviour. It was a tremendous joy to see people commit their lives to our Lord Jesus Christ. The young and the old gave their lives to the Lord - and truly was a day of great rejoicing for everyone!!
As we concluded the last day of the meeting, Bro.Rambabu asked everyone gathered, if they still wanted him to come to Canada and the crowd cheered on with a loud YES!!
Bro.Rambabu's visa was finally processed on 31st of Aug 2012, and he will be visiting with us shortly. We will keep all our readers / listeners informed about his visit. Please check www.christforourcommunities.com for further updates.
Thank you for all your support!!
Team @ Christ for our Communities.
Kuwait: The Prince's mysterious Conversion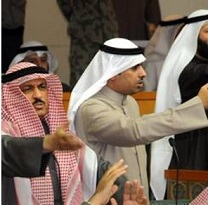 According to reports, a Kuwaiti royal prince has become a follower of Jesus Christ. In an audio file posted with his name, he affirms that if he is killed because of a recording he made where he talks about his conversion, he firmly believes that he will meet Jesus Christ face-to-face. The news comes from Middle Eastern sources which state that al-Haqiqa – a Christian satellite TV channel in Arabic that transmits Christian religious programmes – broadcast an audio file attributed to the Kuwaiti prince, identified as Abdullah al-Sabah. The al-Sabahs are the royal family of Kuwait, a country rich in oil. The name Abdullah (servant of God) frequently appears in the Emir's family tree. ........Read Full Story
Sad news !!! Pastor Ernest Mall has gone to be with the Lord.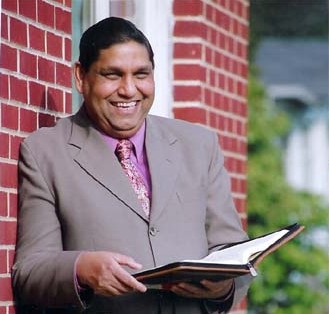 "His Prayer House" is deeply sad to share this news with you that Pastor Ernest Mall, well-known gospel singer and evangelist, has gone to be with the Lord. He passed away on July 14th, 2008 evening due to a heart attack.
Pastor Ernest Mall was known world-wide. God blessed him with an enormous amount of talent.
In 1986, he left the world of secular music to glorify the name of our Lord. He dedicated his musical abilities and gifts to serve the Lord and to spread the message of Cross around the globe.
His melodious voice and music won numerous souls and brought people to Christ. In addition to being an Evangelist, he was the Pastor of Morning Star Church in Philadelphia.
Both me & Mona and ALL prayer partners of "His Prayer House", pray for his wife Edwina, his daughter Monica and his entire family in this time of grief.
His memories will remain with us through his music.
To listen to Bro Ernest Mall's music, please click here.
-Bhupinder Singh
Pakistani-Canadian Christians Happy at the release of Hostages
The Indo-Canadian Voice, Surrey, British Columbia, Canada, Saturday, July 5th, 2008
On June 21, a mob of militants attacked a gathering of local Pakistani Christians who were congregating for a Christian worship service in Peshawar in the North West Frontier Province of Pakistan and abducted 16 of them at gunpoint.
According to a statement issued by Pakistani-Canadian Christians in Toronto, they were abducted by an Islamic extremist group, 'Lashkar-e-Islam', (Army of Islam), the group originally a part of the 'Taliban', operates in Pakistan under the name 'Lashkar-e-Islam'.
The government of Pakistan, the provincial government of NWFP, the local church leadership and the Christian political leadership took this incident seriously. The provincial administration suspended top police officials such as the Senior Superintendent Police (Operations), Peshawar, Superintendent of Police, Peshawar Cantonment, Assistant Superintendent Police, Hayatabad, Station House Officer, Hayatabad, along with other senior law enforcing officials.
The Prime Minister of Pakistan, Yousaf Raza Gillani, condemned the abduction and ordered a federal enquiry. The Chief Minister of NWFP, Ameer Hoti, worked tirelessly and diligently to get the abducted Christians freed.
On June 24, the advisor to the Prime Minister on Interior Affairs Rehman Malik informed the National Assembly that the Christians abducted from Peshawar had been released as a result of serious negotiations with the abductors operating in Bara and Khyber district.
The news was welcomed by the local Christian community along with the Christians of Pakistani origin living abroad.
"The release of the abducted Christians is a miracle and an answer to the prayers of millions," said Shadab Khokhar, National Chair of International Christian AWAZ, Canada, who led a delegation on June 24 to meet the Consul General of Pakistan, Toronto, Tassaduq Hussain, and handed him a petition in which they expressed their appreciation for what the Pakistani government and the NWFP government had done.
The members of the delegation also included Kenneth Irshad, James Malik, Rev. Wilson Nazim, and Rev. Carol Patrick.
"The Pakistani Christians are indebted to the government of Pakistan for getting the abducted Christians released from the militants, but an atmosphere of terror and fear has been further enhanced for the Christians living in Pakistan and specifically in the province of NWFP," said Khokhar.
The delegation drew the attention of the Consul General to incidents across the NWFP, where Christians have been intimidated, harassed and threatened to convert to Islam or leave the province. The Pakistani Christian community is worried and nervous as 'Zero Tolerance' towards non-Muslims is being preached from the loud speakers of the mosques across Pakistan. 'Convert to Islam or Leave Pakistan', is the new slogan of the fundamentalists.
On June 23, Tailban representative Abdul Karim held a press conference at the Bara Press Club, near Peshawar, and stated that the kidnapping was the result of a misunderstanding and apologized on behalf of the organization's local director Mangal Bagh.
The Pakistani Consul General was very receptive and strongly condemned the abduction, calling it an inhumane, criminal act intended to destabilize the government. Hussain assured the delegation that the petition and the concerns of the Pakistani Christian community living in the Greater Toronto Area will be passed on to the foreign office in Islamabad.
On June 30, the delegation distributed sweets to the Pakistani Consulate staff to show their appreciation
MPPs vote to continue using Lord's Prayer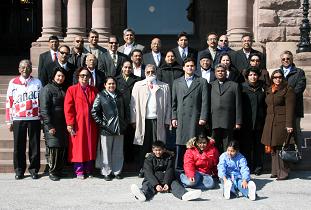 Finally we got the exciting news via newspaper and over the radio this morning. We, at "HIS Prayer House", thank Lord above all and then its readers for their sincere efforts and taking the time to sign the petition when requested by "HIS Prayer House" . We appreciate such dedicated Christian's accomplishment. God Bless you all !!.

Here are some parts of the news from "Toronto Star":
Robert Benzie
Queen's Park Bureau Chief
MPPs from all three parties today banded together today to spare the daily recital of the Lord's Prayer in the Legislature.
Putting to rest a controversy ignited by Premier Dalton McGuinty four months ago, Liberals, Progressive Conservatives and New Democrats voted unanimously on a compromise today.
Under the new arrangement, the traditional Christian prayer will continue to be read each morning with other prayers rotated daily. "Is it a perfect result? Perhaps, perhaps not," said Government House Leader Michael Bryant, who was left to broker a solution to the problem caused by McGuinty opening what many critics dubbed a Pandora's Box.
The motion, passed by a vote of 58-0, read: "That the Speaker commence each meeting day of the Assembly by reciting the Lord's Prayer, followed by another prayer, or the presentation of a verse or passage, or call for a moment of silent reflection, or any such other similar activity which, in the opinion of the Speaker, will serve to reflect over time the general demographic composition of this chamber and of the province of Ontario."
Speaker Steve Peters said the Lord's Prayer would be joined by a daily rotation of eight other prayers from major denominations plus a moment of silence to appease agnostics and atheists. NDP MPP Peter Kormos (Welland) said the entire debacle was an embarrassment to the Liberal government. "McGuinty tried to abolish the Lord's Prayer and the Opposition stopped him," crowed Kormos. "McGuinty got stopped in his tracks," he said.
More than 20,000 Ontarians wrote letters and emails about the issue with 89 per cent of them opposing the removal of the Lord's Prayer.......