Airport access
One of the close friend of a Senior Pastor of a church owned a plane. The friend used to fly his small private plane frequently in and out of an International Airport
One day Pastor asked the friend if he ever encountered problems taking off and landing a small craft at an airport that was dominated by so many large jets. His friend responded "My plane may be small, but I have the same rights, the same privileges and the same access to the international airport as anyone else—even the jumbo jets!"
Pastor immediately made this spiritual application: "It's the same with prayer, with the believer's approach to the throne of grace. No matter who we are or how small we are in comparison with others or how low our station in life, we take a back seat to no one. No one is given priority treatment."
In a world that offers preferential treatment to the wealthy, the famous, and the influential, it's encouraging to know that every child of God has equal access to the Father in heaven.
The psalmist said, "The Lord is near to all who call upon Him, to all who call upon Him in truth" (Psalm 145:18)
Don't quit, keep playing
Wishing to encourage her young son's progress on the piano, a mother took her boy to a Paderewski concert. After they were seated, the mother spotted a friend in the audience and walked down the aisle to greet her.
Seizing the opportunity to explore the wonders of the concert hall, the little boy rose and eventually explored his way thro
ugh a door marked "NO ADMITTANCE." When the house lights dimmed and the concert was about to begin, the mother returned to her seat and discovered that the child was missing. Suddenly, the curtains parted and spotlights focused on the impressive Steinway on stage. In horror, the mother saw her little boy was sitting at the keyboard, innocently picking out "Twinkle, Twinkle Little Star."
At that moment, the great piano master made his entrance, quickly moved to the piano, and whispered in the boy's ear, "Don't quit. Keep playing." Then, leaning over, Paderewski reached down with his left hand and began filling in a bass part. Soon his right arm reached around to the other side of the child and he added a running obligato. Together, the old master and the young novice transformed a frightening situation into a wonderfully creative experience. The audience was so mesmerized they couldn't recall what else the great master played. Only the classic "Twinkle, Twinkle Little Star."
That's the way it is with God. What we can accomplish on our own is hardly noteworthy. We try our best, but the results aren't exactly graceful flowing music. But with the hand of the Master, our life's work truly can be beautiful. Next time you set out to accomplish great feats, listen carefully. You can hear the voice of the Master, whispering in your ear, "Don't quit, keep playing."
Baking the cake
Author Unknown
Countless times I've heard myself say, "I'm going to bake a cake."
Then one day I realize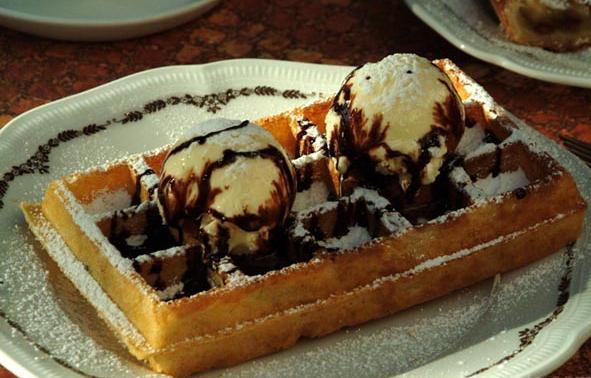 d that I've never baked a cake in my life — only my oven can do that. I simply mix the right ingredients and allow the oven to do its part. Through that division of labor, I have the joy of seeing others taste and enjoy delicious cake.
God used my mixing-bowl musings to clarify a dilemma I once had after starting a neighborhood Bible study. It was one thing to bring my neighbors together to study the Bible, but seeing them believe and follow Christ was another. I felt powerless.
Suddenly I saw the obvious. Like baking cakes, making Christians was impossible for me, but not for God. I had blended the right ingredients — an open home, friendship, love. Now I had to trust the Holy Spirit, through His Word, to do His work. When I cooperated with that division of labor, I had the joy of seeing others taste of God's goodness.
In Luke 18:18-27, Jesus so vividly described some hindrances to saving faith that His listeners began to wonder if anyone could be saved. Do you feel that way about someone? Be encouraged by the Lord's strong reminder that there are some things that only God can do. Saving people is one of them. .........
The Mayonnaise jar and two cups of coffee
When things in your life seem almost too much to handle, when 24 Hours in a day is not enough, remember the mayonnaise jar and two cups of coffee.
A professor stood before his philosophy class and had some items in front of him. When the class began, wordlessly,h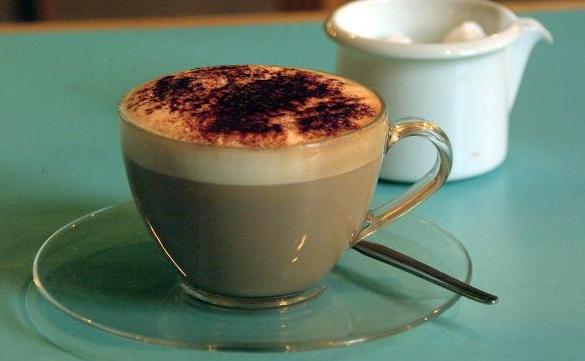 e picked up a very large and empty mayonnaise jar and proceeded to fill it with golf balls. He then asked the studentsif the jar was full. They agreed that it was.
The professor then picked up a box of pebbles and poured them into the jar. He shook the jar lightly. The pebbles rolled into the open areas between the golf balls. He then asked the students again if the jar was full. They agreed it was.
The professor next picked up a box of sand and poured it into the jar. Of course, the sand filled up everything else. He asked once more if the jar was full. The students responded with an unanimous "yes."
The professor then produced two cups of coffee from under the table and poured the entire contents into the jar, effectively filling the empty space between the sand. The students laughed. &qquot;Now," said the professor, as the laughter subsided, &qquot;I want you to recognize that this jar represents your life. The golf balls are the important things - God, family, children, health, friends, and favorite passions -- things that if everything else was lost and only they remained, your life would still be full. " "The pebbles are the other things that matter like your job, house, and car." "The sand is everything else --the small stuff." "If you put the sand into the jar first," he continued, "there is no room for the pebbles or the golf balls.
The same goes for life." "If you spend all your time and energy on the small stuff, you will never have room for the things that are important to you." So..."Pay attention to the things that are critical to your happiness. Play With your children. Take time to get medical checkups. Take your partner out to dinner. Play another 18. " "There will always be time to clean the house and fix the disposal." "Take care of the golf balls first --the things that really matter. Set your priorities. The rest is just sand."
One of the students raised her hand and inquired What the coffee represented. The professor smiled. "I'm glad you asked. It just goes to show you that no matter how full your life may seem, there's always room for a couple of cups of coffee with a friend."
Life is "hills and valleys" or "two rails"?
You will enjoy the new insights that Rick Warren has ! This is an absolutely incredible short interview with Rick Warren, well known author and pastor of Saddleback Church in California.
In the interview by Paul Bradshaw with Rick Warren, Rick said: People ask me, What is the purpose of life? And I respond: In a nutshell, life is preparation for eternity. We were made to last forever, and God wants us to be with Him in Heaven.
One day my heart is going to stop, and that will be the end of my body-- but not the end of me. I may live 60 to 100 years on earth, but I am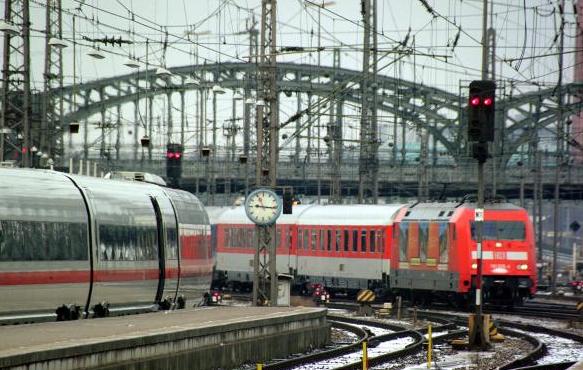 going to spend trillions of years in eternity. This is the warm-up act - the dress rehearsal. God wants us to practice on earth what we will do forever in eternity.
We were made by God and for God, and until you figure that out, life isn't going to make sense. Life is a series of problems: Either you are in one now, you're just coming out of one, or you're getting ready to go into another one. The reason for this is that God is more interested in your character than your comfort. God is more interested in making your life holy than He is in making your life happy. We can be reasonably happy here on earth, but that's not the goal of life. The goal is to grow in character, in Christ likeness.
This past year has been the greatest year of my life but also the toughest, with my wife, Kay, getting cancer.I used to think that life was hills and valleys - you go through a dark time, then you go to the mountaintop, back and forth. I don't believe that anymore. Rather than life being hills and valleys, I believe that it's kind of like two rails on a railroad track, and at all times you have something good and something bad in your life.
No matter how good things are in your life, there is always something bad that needs to be worked on. And no matter how bad things are in your life, there is always something good you can thank God for. You can focus on your purposes, or you can focus on your problems.
If you focus on your problems, you're going into self-centeredness,"which is my problem, my issues, my pain." But one of the easiest ways to get rid of pain is to get your focus off yourself and onto God and others. We discovered quickly that in spite of the prayers of hundreds of thousands of people, God was not going to heal Kay or make it easy for her. It has been very difficult for her, and yet God has strengthened her character, given her a ministry of helping other people, given her a testimony, drawn her closer to Him and to people.
You have to learn to deal with both the good and the bad of life. Actually, sometimes learning to deal with the good is harder. For instance, this past year, all of a sudden, when the book sold 15 million copies, it made me instantly very wealthy. It also brought a lot of notoriety that I had never had to deal with before. I don't think God gives you money or notoriety for your own ego or for you to live a life of ease. So I began to ask God what He wanted me to do with this money, notoriety and influence. He gave me two different passages that helped me decide what to do, II Corinthians 9 and Psalm 72.
First, in spite of all the money coming in, we would not change our lifestyle one bit. We made no major purchases. Second, about midway through last year, I stopped taking a salary from the church. Third, we set up foundations to fund an initiative we call The Peace Plan to plant churches, equip leaders, assist the poor , care for the sick, and educate the next generation. Fourth, I added up all that the church had paid me in the 24 years since I started the church, and I gave it all back. It was liberating to be able to serve God for free.
We need to ask ourselves: Am I going to live for possessions? Popularity? Am I going to be driven by pressures? Guilt? Bitterness? Materialism? Or am I going to be driven by God's purposes (for my life)?
When I get up in the morning, I sit on the side of my bed and say, God, if I don't get anything else done today, I want to know You more and love You better. God didn't put me on earth just to fulfill a to-do list. He's more interested in what I am than what I do. That's why we're called human beings, not human doings......................................New words to ponder