Quote of the week
One of our children when he was two or three years old used to rush at me when he had been naughty, and beat against me, and what he wanted by this monstrous behavior was an affirmation of love. And I would put my arms around him and hold him very tight until the dragon was gone and the loving small boy had returned. So God does with me. I strike out at Him in pain and fear and He holds me under the shadow of His wings. Sometimes He appears to me to be so unreasonable that I think I cannot live with Him, but I know that I cannot live without Him !
Forthcoming events & happenings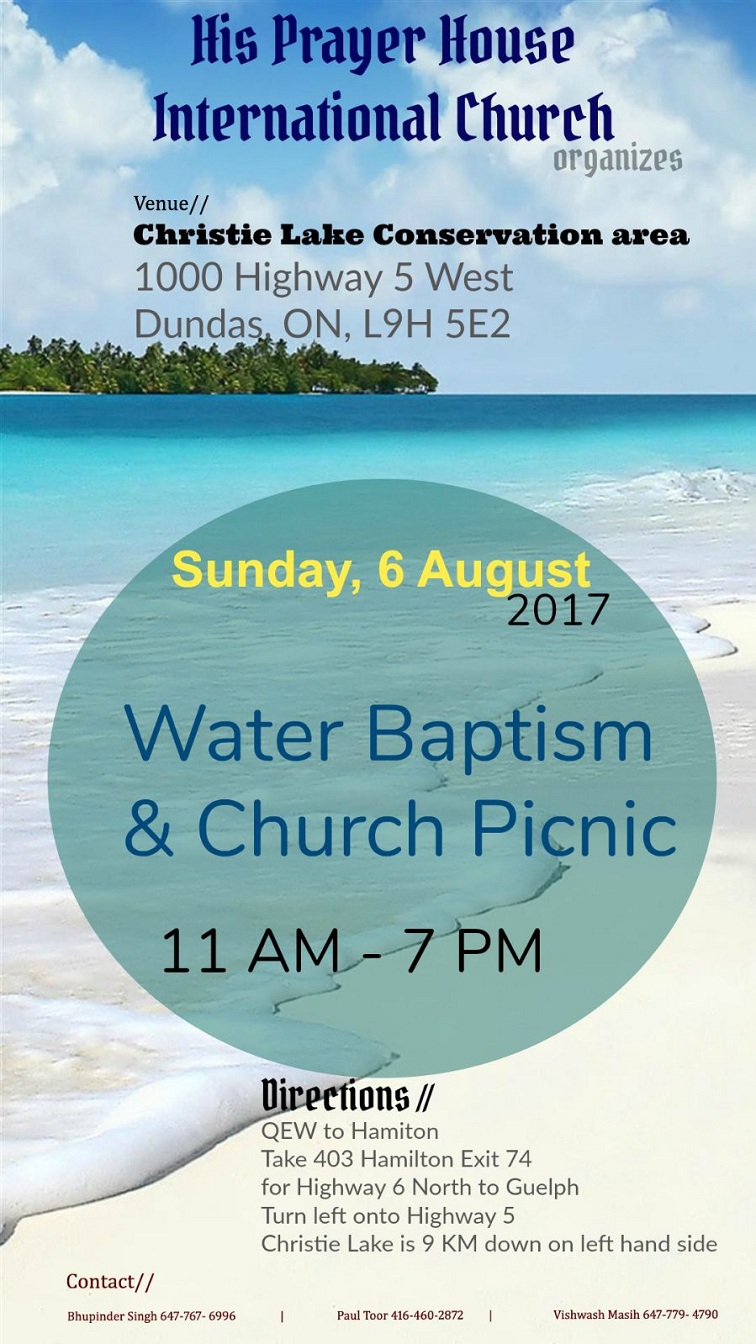 1) Water Baptism and Church Picnic
0.Organised by HIs Prayer House International Church
. .At Christi Lake Conservation Area, DUNDAS, ON, Canada
...On August 12, 2018
..