Quote of the week
The psalmist David experienced hopeless despair as he struggled with his own failures, the attacks of others, and the disappointments of life. In Psalm 6:6 he said, "I am weary with my groaning; all night I make my bed swim; I drench my couch with my tears." The depth of his sorrow and loss drove him to heartache—but in that grief he turned to the God of all comfort. David's own crushed and broken spirit gave way to the assurance of God's care, prompting him to say, "The Lord has heard my supplication; the Lord will receive my prayer" (v.9). In our own seasons of disappointment, we too can find comfort in God, who cares for our broken hearts. God's whisper of comfort quiets the noise of our trials !
Forthcoming events & happenings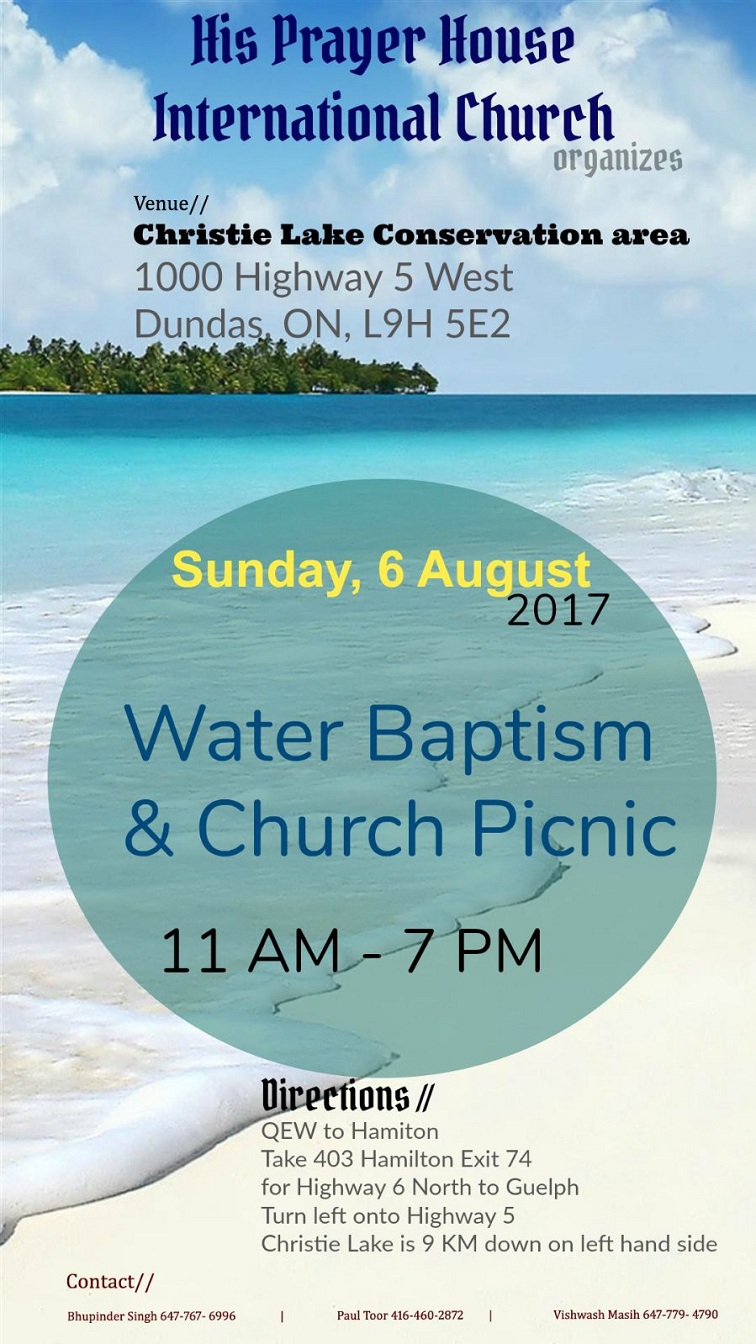 1) Water Baptism and Church Picnic
0.Organised by His Prayer House International Church
.. At Christie Lake Conservation area, 1000 HWY 5 West, DUNDAS, Canada
...On Sunday August 6, 2017 Full Details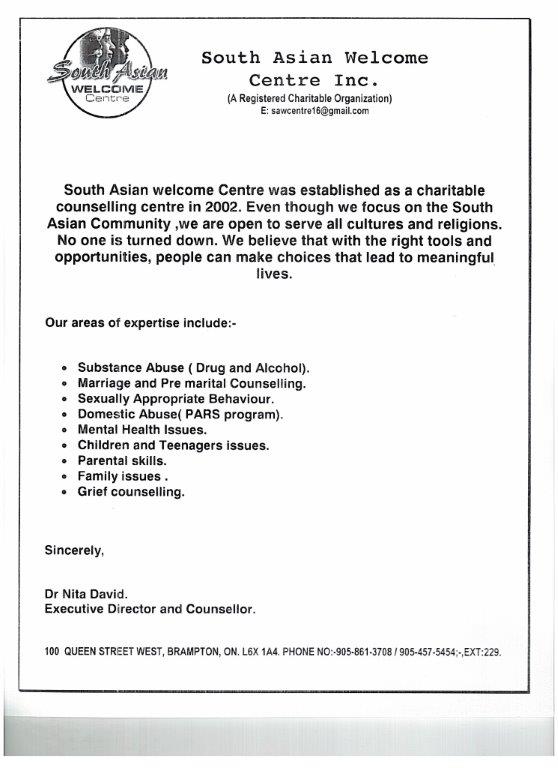 2) Charitable Couselling Centre
0.Organised by South Asian Welcome Centre
.. 100 Queen Street West, BRAMPTON, Canada
...MON to FRI: 9:00 AM to 4:00 PM, SAT: 8:00 AM to 5:00 PM Full Details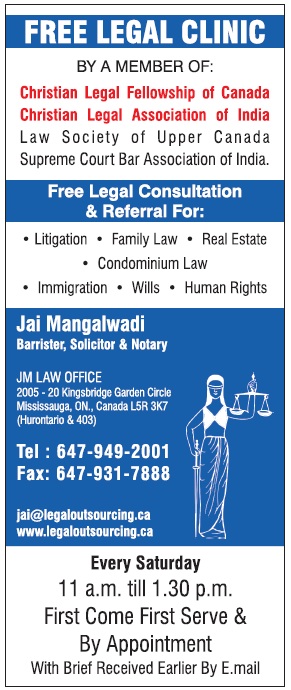 3) Free Legal Clinic
0.Organised by J M Law Office
.. At 2005 - 20 Kingsbridge Garden Circle, MISSISSAUGA, Canada
...Every SATURDAY from 11:00 AM to 1:30 PM Full Details
..