Quote of the week
God's preparation of a leader involves training, extended times of waiting, pain, rejection, and isolation. Are you ready to sign up? Moses was brought up in Pharaoh's court. He had the very best of everything-education, clothing, food, and personal care. But there came a time when the man God would use to free an entire people from slavery was going to have to learn to be the leader God wanted. At age 40, when most of us want to be thinking about winding down instead of beginning a new career, Moses was forced to flee to the desert.
Forthcoming events & happenings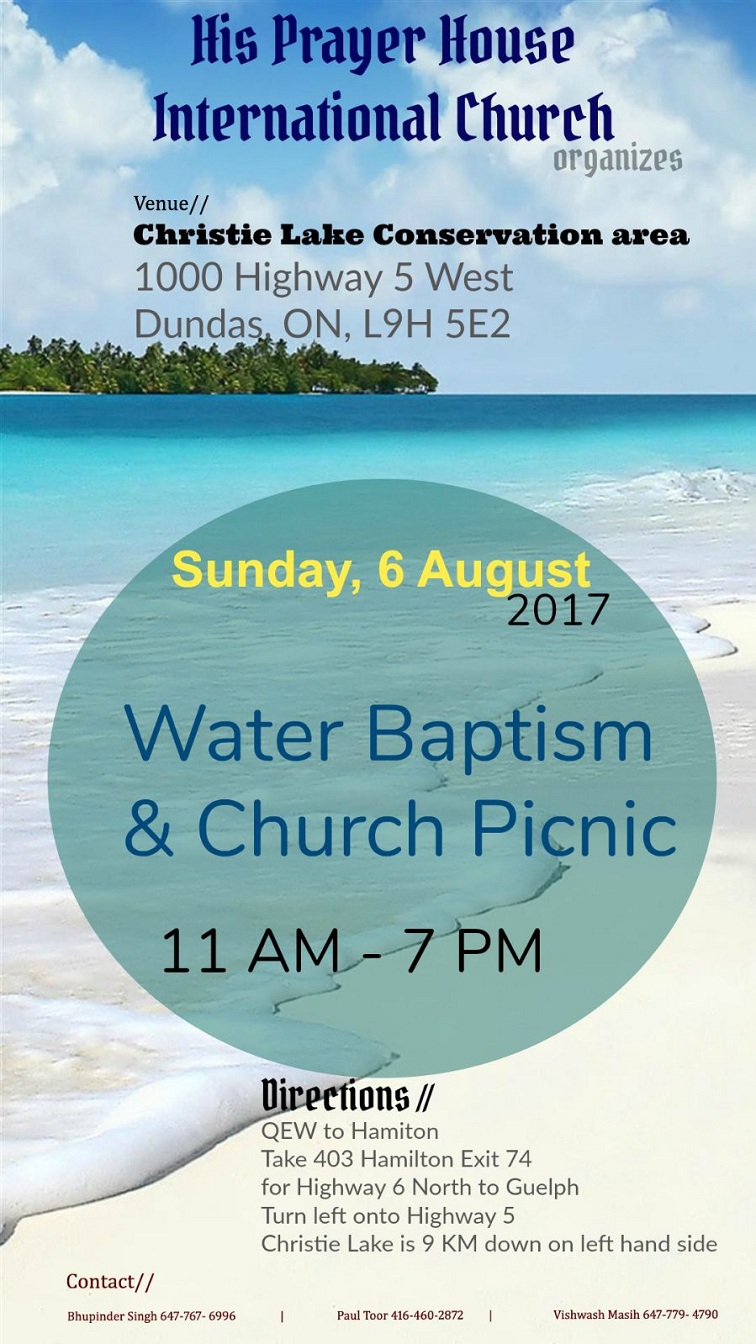 1) Water Baptism and Church Picnic
0.Organised by HIs Prayer House International Church
. .At Christi Lake Conservation Area, DUNDAS, ON, Canada
...On August 12, 2018
..