Quote of the week
In the heat of the American Civil War, one of President Lincoln's advisors said he was grateful that God was on the side of the Union. Lincoln replied, "Sir, my concern is not whether God is on our side; my greatest concern is to be on God's side, for God is always right." What a great challenge for us who assume that God is there to support our plans, our perspectives, our decisions, and our desires. However, Lincoln's reply reminds us that even our best plans may not be near to what God desires. So, let's ask ourselves: Are we on the Lord's side? Being on His side means that we will reflect His love to the world around us in the way we interact with others. We will forgive, treat others justly, and seek peace. God's ways are always best!
Forthcoming events & happenings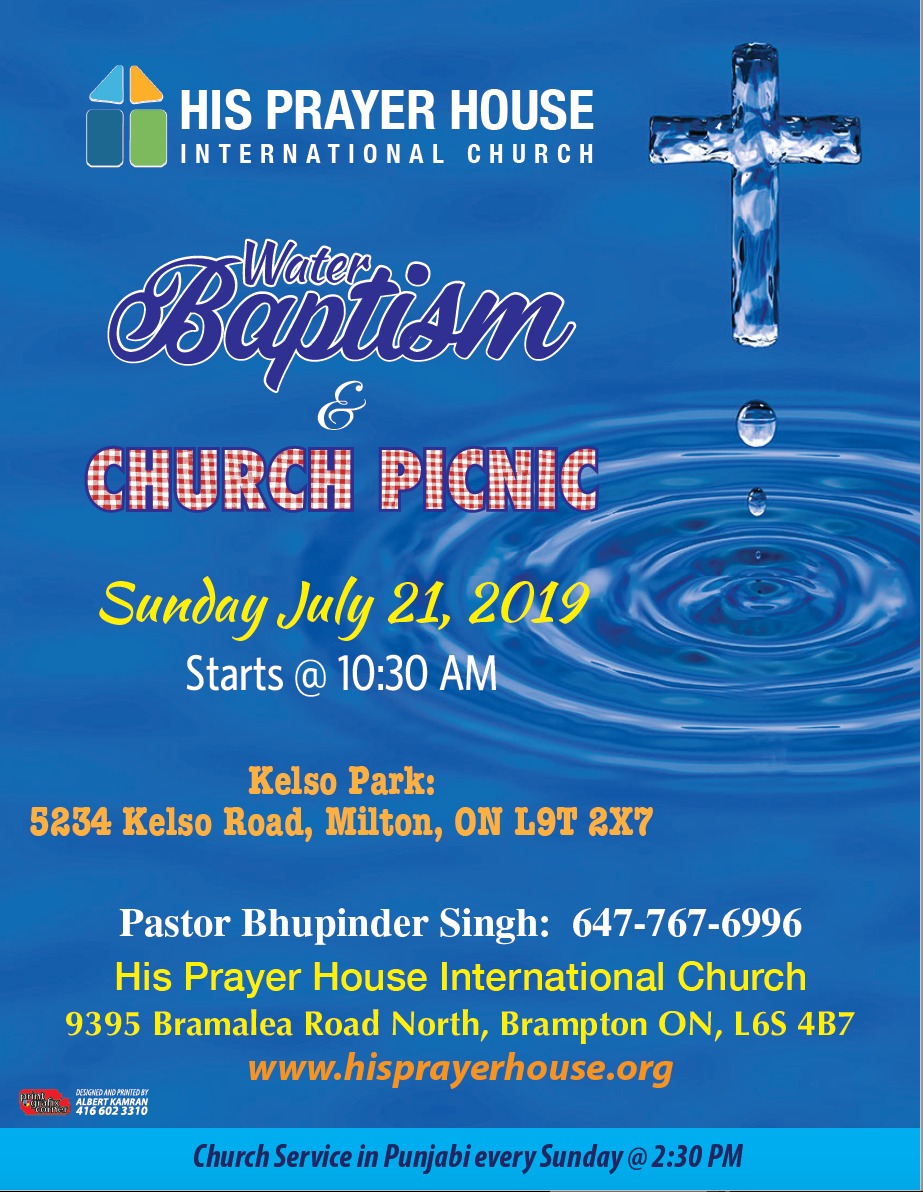 1) Water Baptism and Church Picnic
0Organised by HIs Prayer House International Church
. At Kelso Park, 5234 Kelso Road, MILTON, ON, Canada
. On July 21 , 2019 Full Details
..