Quote of the week
Leonard Ravenhill, a British evangelist, once said, "The greatest miracle God can do today is take an unholy man out of an unholy world, make that man holy, then put him back into that unholy world and keep him holy in it." This seems to be what God did to Isaiah when He called him to speak to His people. The Lord sent Isaiah into an unholy world, not only to live a holy life but also to tell an unholy people about a holy God. The Lord wants to show Himself to us, thus giving us a truer vision of ourselves, a deeper need for His grace, and a greater commitment to live and speak for Him. What a miracle !
Forthcoming events & happenings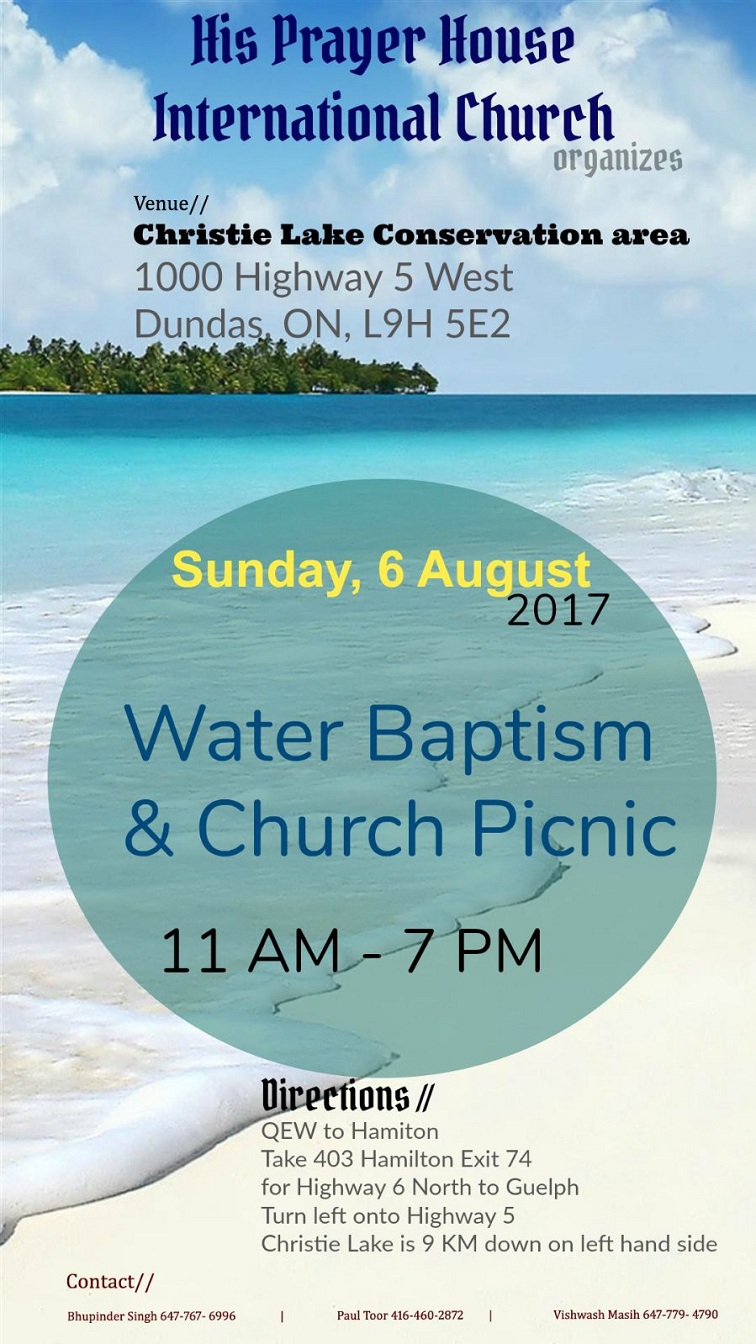 1) Water Baptism and Church Picnic
0.Organised by HIs Prayer House International Church
. .At Christi Lake Conservation Area, DUNDAS, ON, Canada
...On August 12, 2018
..