Quote of the week
We have Someone who loves us with a devotedness that is a mystery, how we as sinners ever deserved it! He is God the Father, "who did not spare His own Son, but delivered Him up for us all" (Romans 8:32). His love is wide, long, deep, and high and exceeds our knowledge (Ephesians 3:18-19). Understanding and appreciating God's love is so vital that Paul prayed for the Ephesians to be "rooted and grounded" in it (v.17). May that be our experience as well !
Forthcoming events & happenings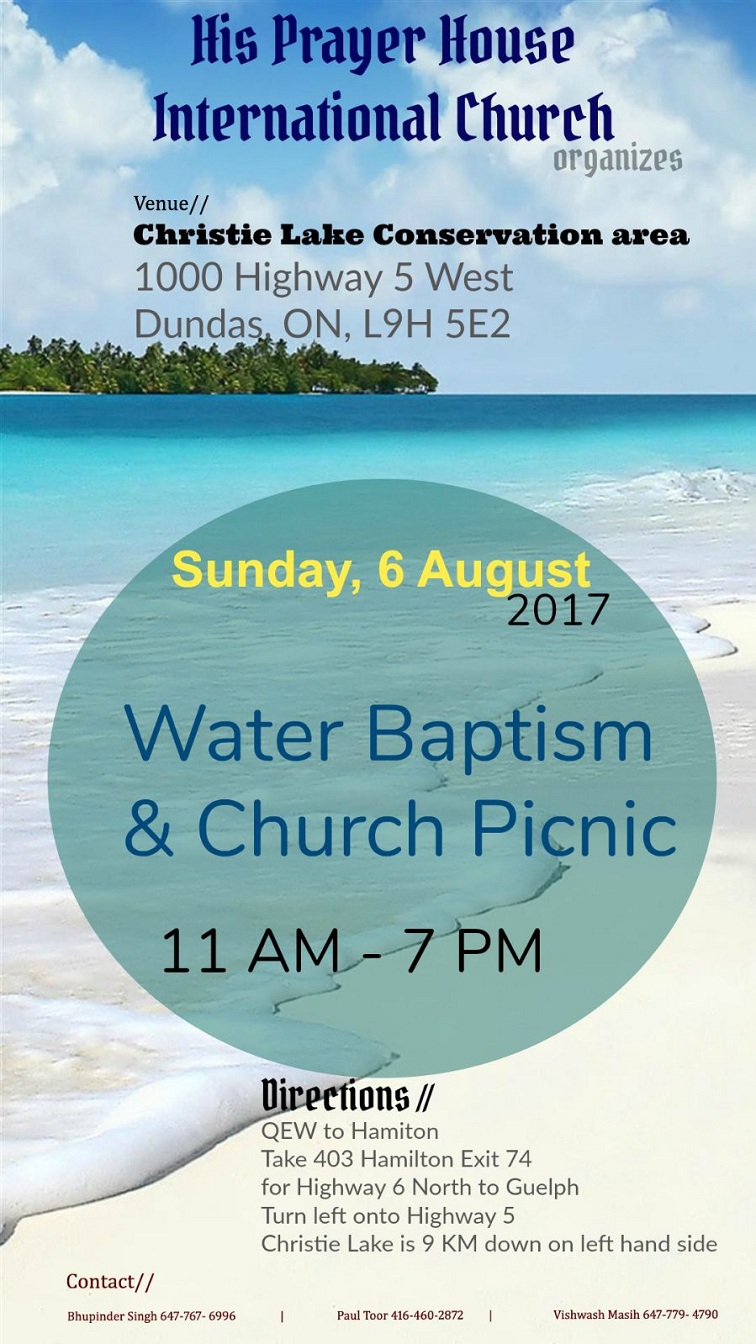 1) Water Baptism and Church Picnic
0.Organised by HIs Prayer House International Church
. .Stay Tuned
.. Place and Date - TBD
..