Quote of the week
"See to it that no one misses the grace of God and that no bitter root grows up to cause trouble and defile many." (Hebrews 12:15). The writer of the Hebrews passage above admonishes us not to miss the grace of God so that we won't take up bitterness as a response to life's pain. He cautions us against this because he knows that a bitter root grows and grows until it eventually defiles many others through a wake of bitterness. If bitterness is allowed to take root, we become imprisoned to it. God's grace will no longer have as great an effect in our lives. We become ineffective, insensitive, and spiritually dead. We can even become physically ill from it. God does not live in bitterness. He lives in grace. He has provided grace for every person to walk in !
Forthcoming events & happenings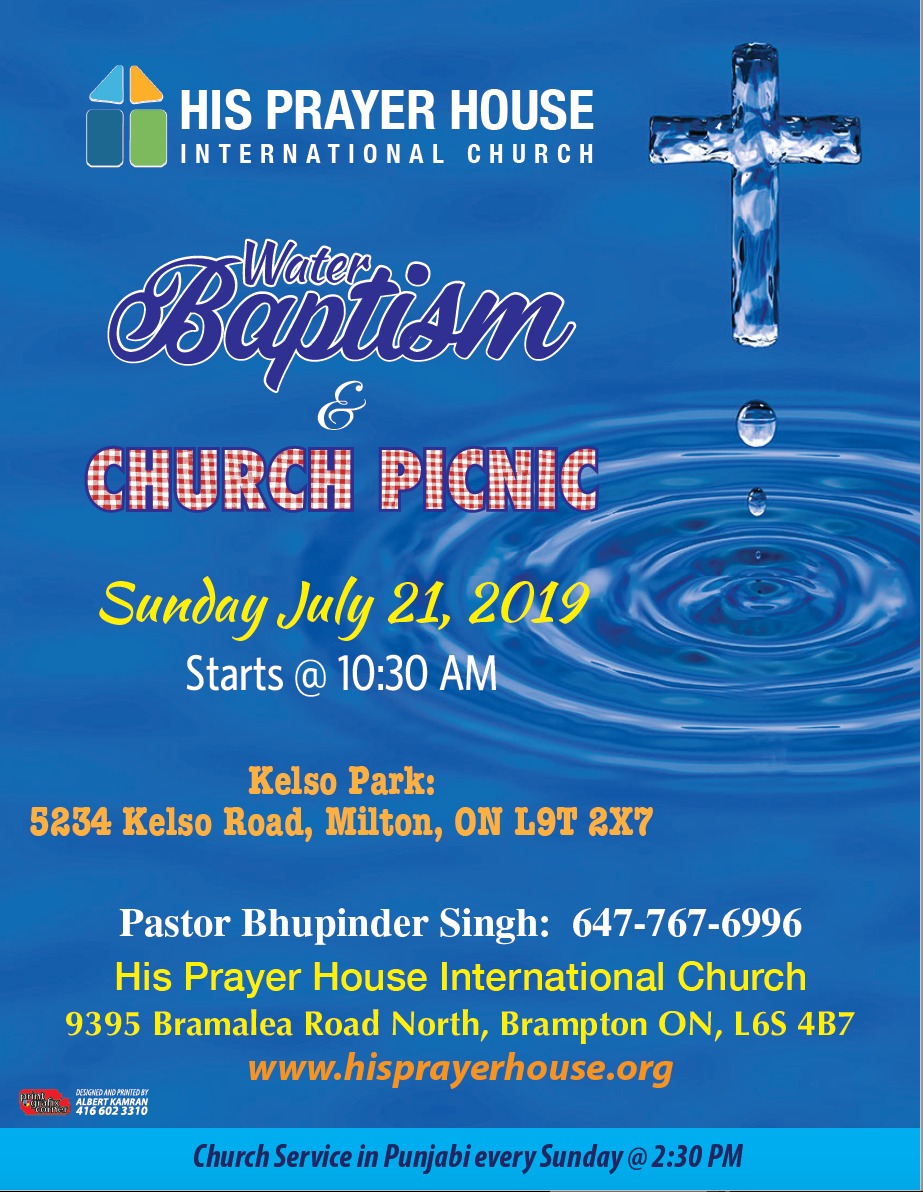 1) Water Baptism and Church Picnic
0Organised by HIs Prayer House International Church
. At Kelso Park, 5234 Kelso Road, MILTON, ON, Canada
. On July 21 , 2019 Full Details
..