Quote of the week
God's timing is perfect in everything. While you are waiting, perhaps wondering why God doesn't seem to be acting on your behalf, remember that He's working behind the scenes to prepare His moment of intervention at just the right time. Trust Him. He knows what time it is !
Forthcoming events & happenings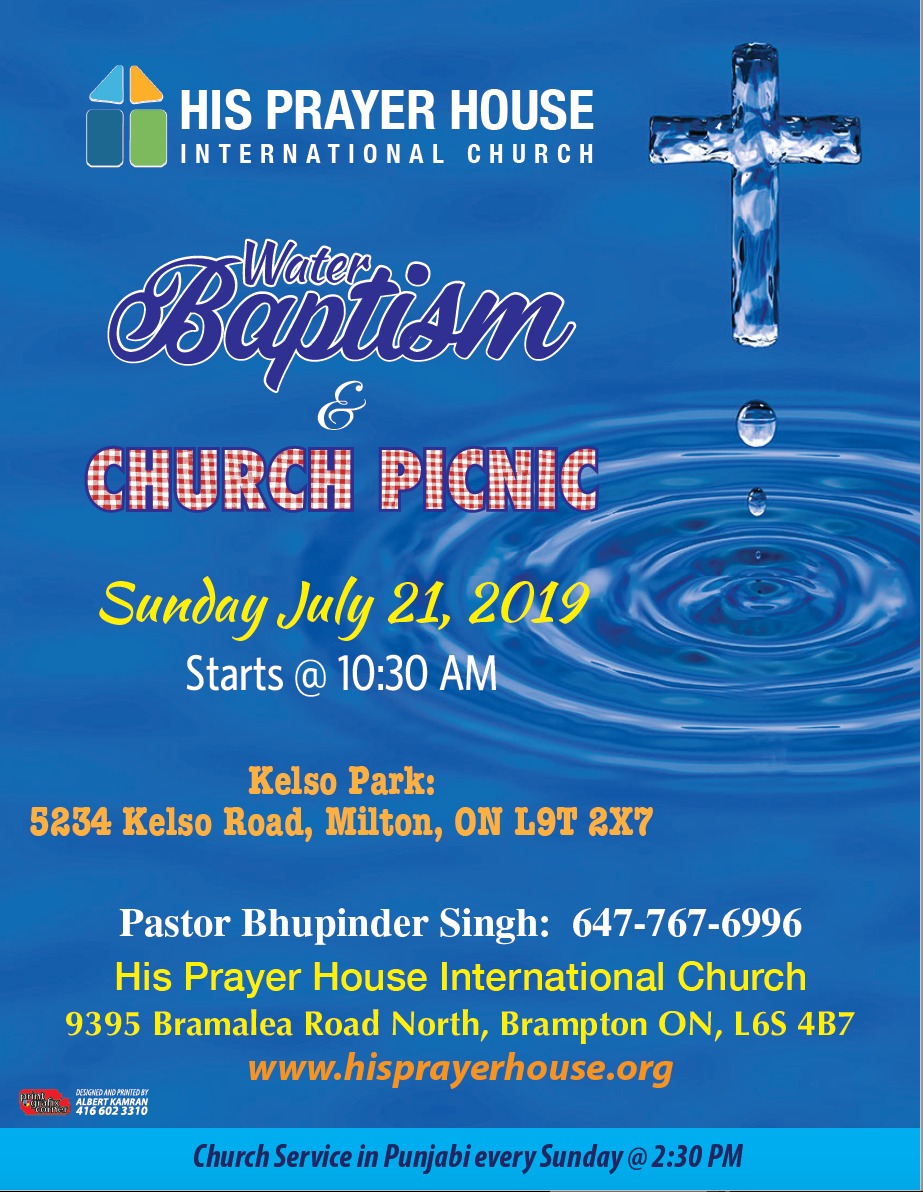 1) Water Baptism and Church Picnic
0Organised by HIs Prayer House International Church
. At Kelso Park, 5234 Kelso Road, MILTON, ON, Canada
. On July 21 , 2019 Full Details
..