Quote of the week
God places a high value on honesty in our prayers, even to the extent of enduring unjust outbursts. You may be startled to see how many biblical prayers seem ill-tempered. Jeremiah griped about unfairness (20:7-10); Habakkuk accused God of deafness (1:2); Job conceded, "What profit do we have if we pray to Him?" (21:15). The Bible teaches us to pray with blistering honesty. God wants us to come to Him with our complaints. If we march through life pretending to smile while inside we bleed, we dishonor the relationship with HIM. The best thermometer of your spiritual temperature is the intensity of your prayer !
Forthcoming events & happenings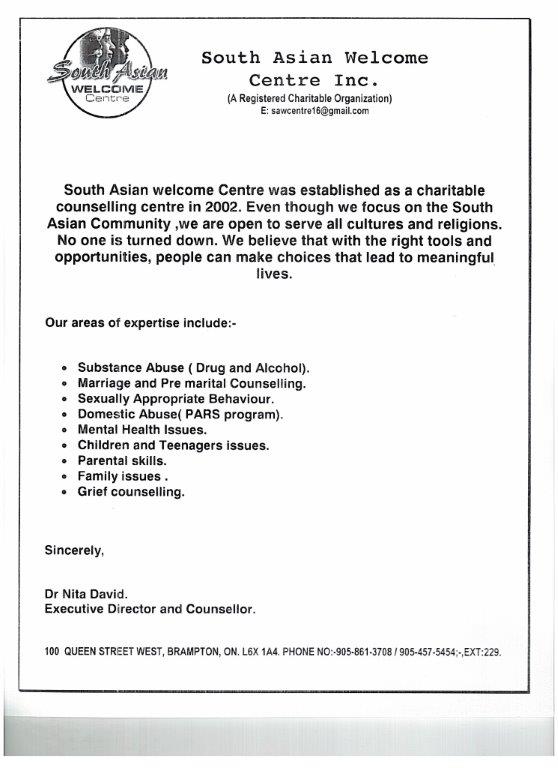 1) Charitable Couselling Centre
0.Organised by South Asian Welcome Centre
..100 Queen Street West, BRAMPTON, Canada
...MON to FRI: 9:00 AM to 4:00 PM, SAT: 8:00 AM to 5:00 PM Full Details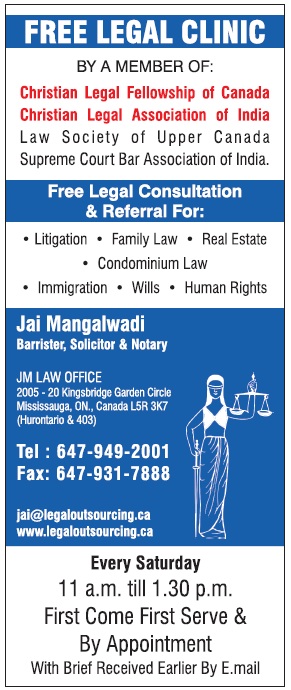 2) Free Legal Clinic
0.Organised by J M Law Office
.. At 2005 - 20 Kingsbridge Garden Circle, MISSISSAUGA, Canada
...Every SATURDAY from 11:00 AM to 1:30 PM Full Details
..