Quote of the week
God is faithful. He is faithful to fulfill every promise in His Word. Sometimes we think God isn't faithful because it appears He has not fulfilled a desire that we have. Sometimes we think He is not faithful because of a crisis event that seems to say God isn't faithful. We must remember that God is more concerned about accomplishing His ultimate purpose in the life of every believer than giving us the desires of our heart. Sometimes this results in hardship. The Bible is full of accounts of God's faithfulness that was often accompanied by hardship. He brought Joseph out of slavery to be greatly used in a nation. He delivered the people from Egypt and brought them into the Promised Land. He gave Abraham the son of promise late in his life. He delivered David from his enemies and made him a king. In story upon story, we learn of God's faithfulness !
Forthcoming events & happenings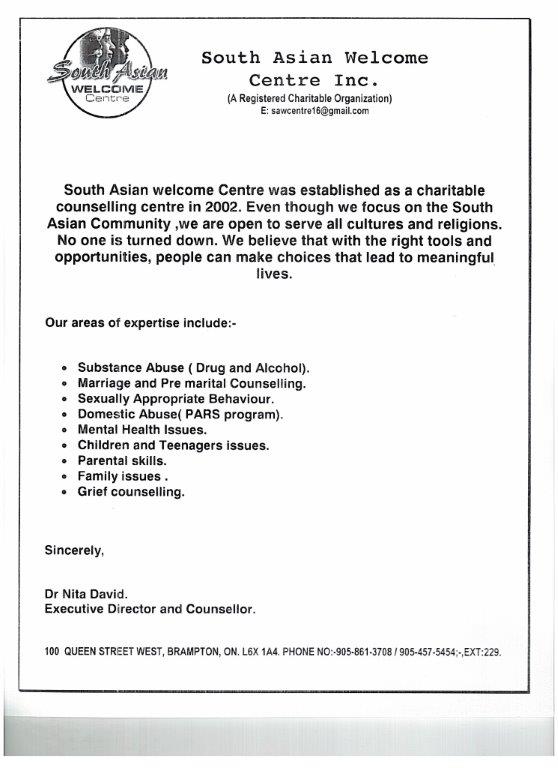 1) Charitable Couselling Centre
0.Organised by South Asian Welcome Centre
..100 Queen Street West, BRAMPTON, Canada
...MON to FRI: 9:00 AM to 4:00 PM, SAT: 8:00 AM to 5:00 PM Full Details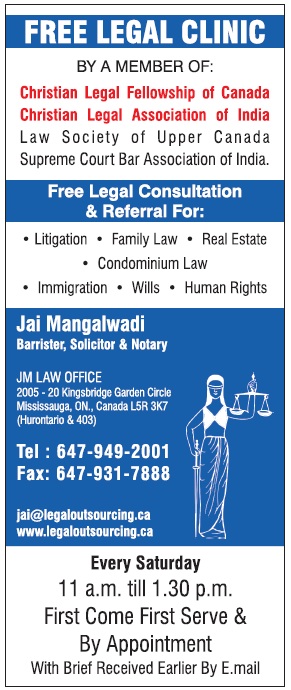 2) Free Legal Clinic
0.Organised by J M Law Office
.. At 2005 - 20 Kingsbridge Garden Circle, MISSISSAUGA, Canada
...Every SATURDAY from 11:00 AM to 1:30 PM Full Details
..