Quote of the week
God always requires total trust in Him alone for our victories in life. Throughout Scripture we are cautioned not to place our trust in the strength of horses, other men or our own abilities. In 1 Chronicles, David's decision to take a census was a failure to keep his trust totally upon the Lord. David's purpose in counting his population was to assess his military strength. The census displeased the Lord. David was falling into the temptation of trusting in the size of his army rather than in the Lord. In consequence, God punished David and reduced his forces by bringing a plague that killed 70,000 men. How do you avoid placing your trust in God today? Do you trust your bank accounts, your skills and the security of your workplace? When you begin to place your faith in these things instead of in the Provider of these things you get into trouble with God.
Forthcoming events & happenings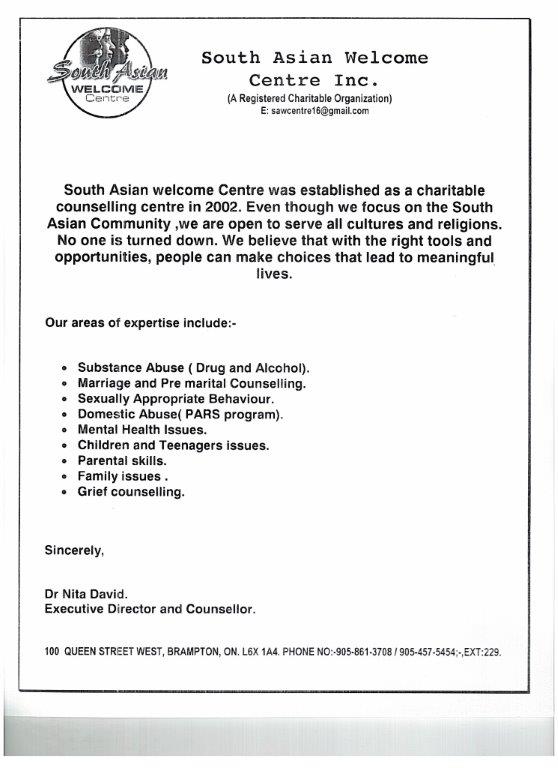 1) Church Building Fundraiser
0.Organised by All Nations Bible Church
.. 100 Nexus Avenue, BRAMPTON, Canada
...On June 30, 2017 Full Details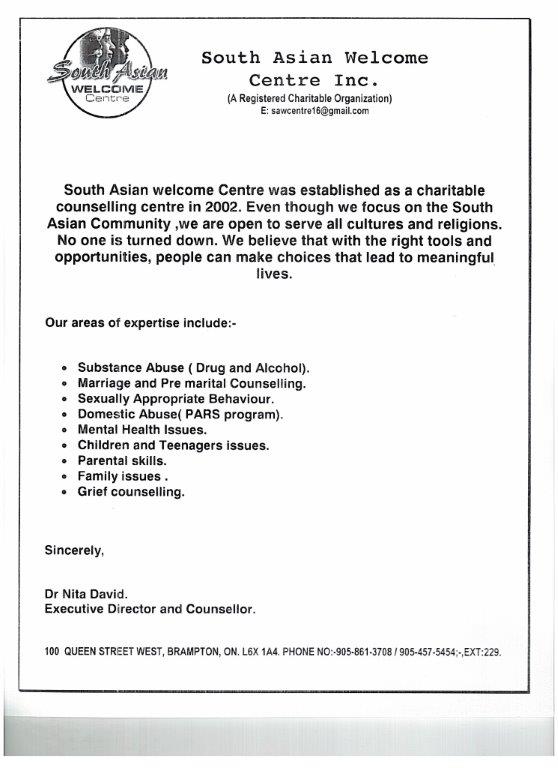 2) Charitable Couselling Centre
0.Organised by South Asian Welcome Centre
.. 100 Queen Street West, BRAMPTON, Canada
...MON to FRI: 9:00 AM to 4:00 PM, SAT: 8:00 AM to 5:00 PM Full Details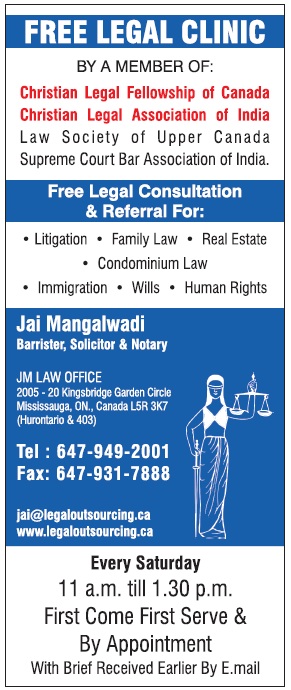 3) Free Legal Clinic
0.Organised by J M Law Office
.. At 2005 - 20 Kingsbridge Garden Circle, MISSISSAUGA, Canada
...Every SATURDAY from 11:00 AM to 1:30 PM Full Details
..