Quote of the week
God is not like the emperor or a busy executive who tries to avoid interruption. Instead, the Father's joy is to listen and respond to His children. "The Lord is near to those who have a broken heart, and saves such as have a contrite spirit" (Psalm 34:18). God's first thought is, "I always have time for those who come to Me." Whenever we need to talk, the Lord is ready to listen!
Forthcoming events & happenings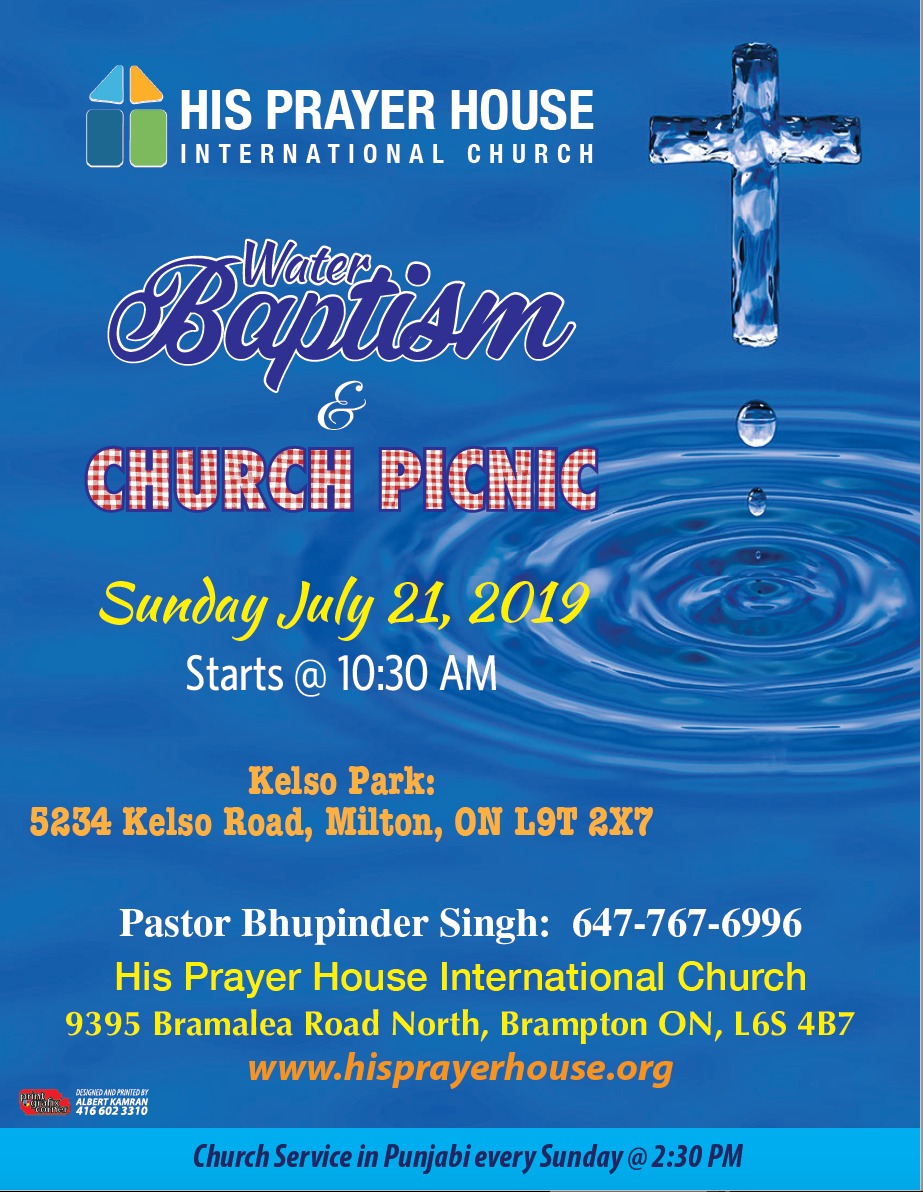 1) Water Baptism and Church Picnic
0Organised by HIs Prayer House International Church
. At Kelso Park, 5234 Kelso Road, MILTON, ON, Canada
. On July 21 , 2019 Full Details
..