Quote of the week
What strikes me about the story of "Elisha & Widow" is that little phrase in verse five, "and she kept pouring." After the first few jars were filled she could have decided that she could get by on that and stopped. But she didn't. Elisha had told her to ask the neighbours for a lot of jars. In faith she kept pouring, and God filled every single one. I am still learning this balance between relying on God and doing my part. We show up, tools in hand, but He does the heavy lifting. God will provide, but there's always something for us to do as well. God invites us into the miracle. I often think of faith as this great, huge thing but I'm learning that faith is more often the tiny steps that I take. It's that moment when I stand up and say, "OK God, I'll follow you there" –even when, especially when, it's not where I wanted to go !
Forthcoming events & happenings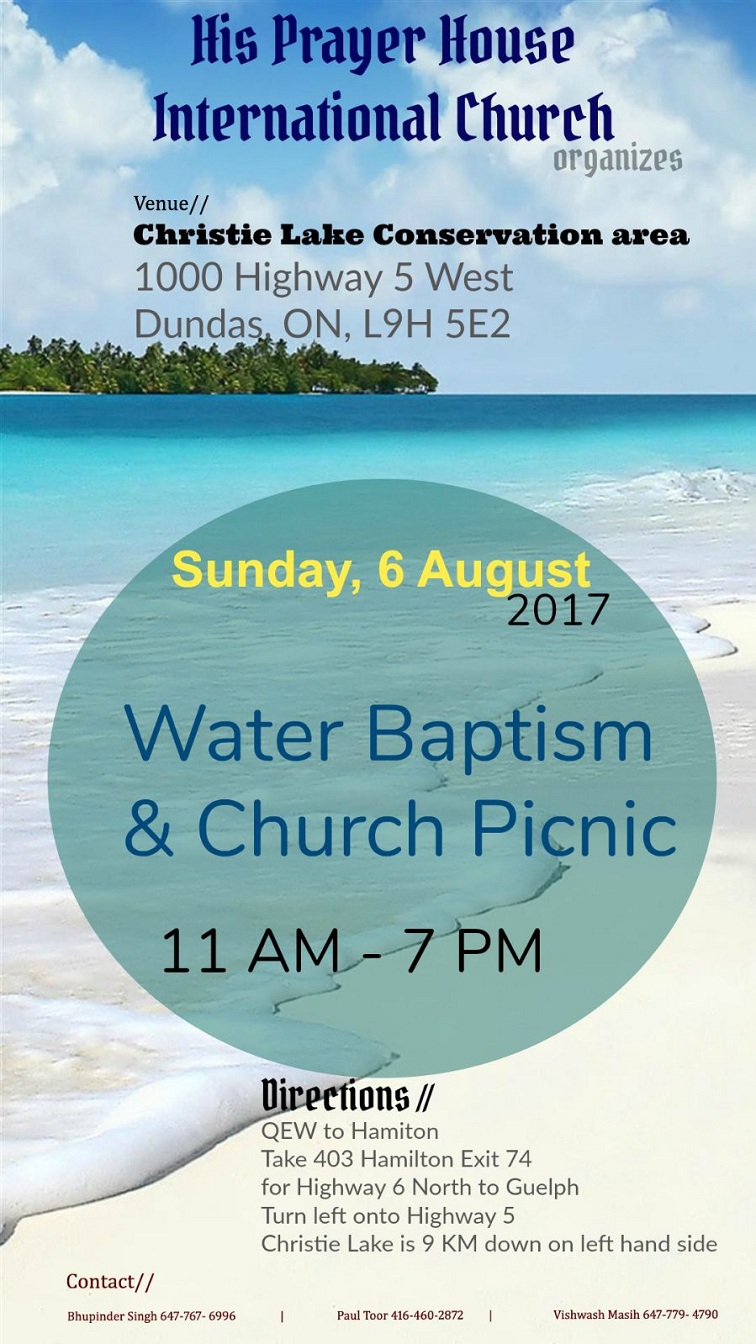 1) Water Baptism and Church Picnic
0.Organised by HIs Prayer House International Church
. .At Christi Lake Conservation Area, DUNDAS, ON, Canada
...On August 12, 2018
..