Quote of the week
One of the great mysteries of God is His ways. Some of His ways almost appear to bring us into the most difficult places, as if He were indifferent to our circumstances. It would appear that He is turning His head from our sorrows. These events in our lives have a particular objective to perform for us. That objective is to bring us to the end of ourselves that we might discover the treasure of darkness. When we are taken into these dark periods, we begin to see light that we never knew existed. Our sensitivities become heightened and our ability to see through spiritual eyes is illuminated. Unless we are taken into these times, our souls never develop any depth of character. We do not gain wisdom, only knowledge. Knowledge is gained through understanding; wisdom is gained through the experience of darkness !
Forthcoming events & happenings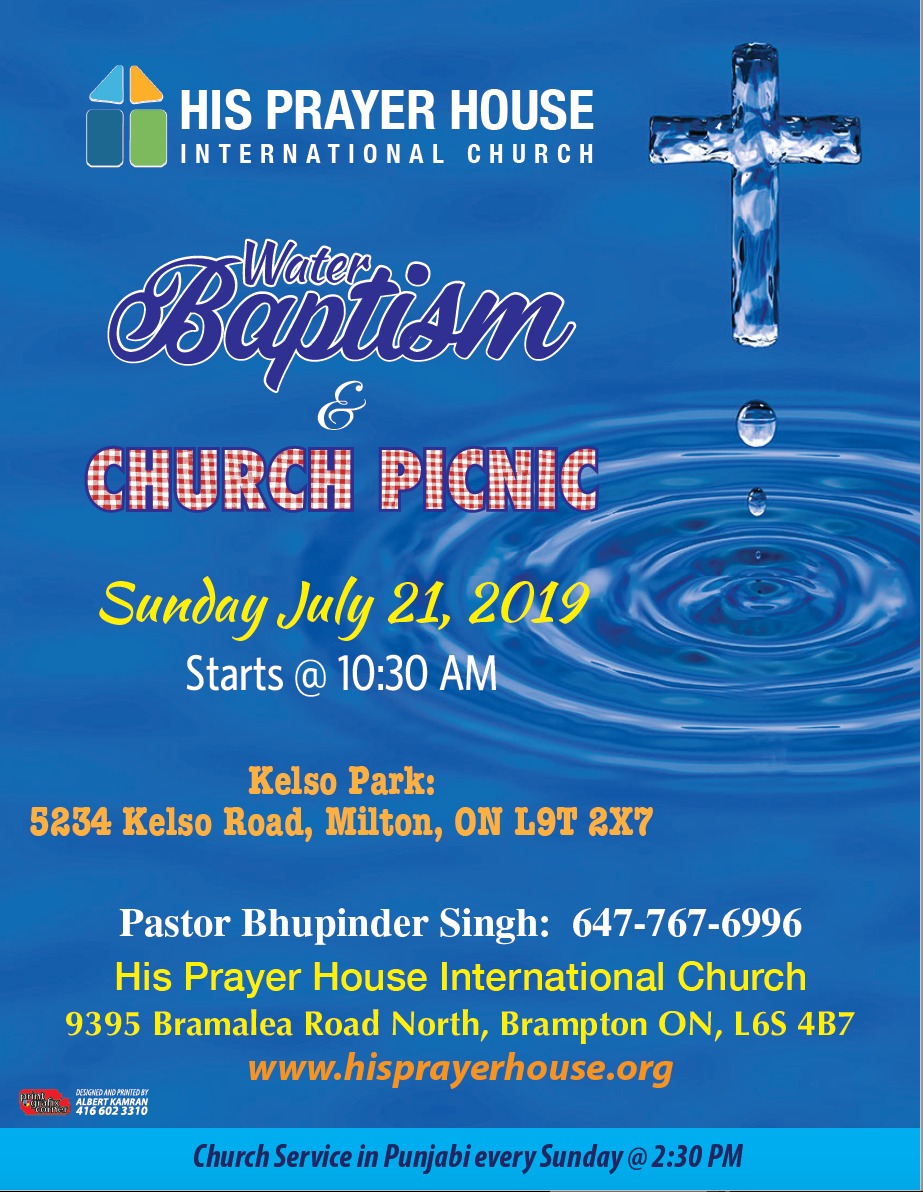 1) Water Baptism and Church Picnic
0Organised by HIs Prayer House International Church
. At Kelso Park, 5234 Kelso Road, MILTON, ON, Canada
. On July 21 , 2019 Full Details
..