Quote of the week
In God's economy, abundance is often measured in wisdom and knowledge of Himself. It is then that we are truly blessed. Wisdom cannot be gained through intellectual pursuits. Wisdom comes only through experience. Real wisdom comes from the kinds of experiences that come only through the deepest tests. Lessons of refinement, including prison accompanied by burdens, lead us through the fire and water. This is the territory that must be traveled to reach that place of abundance. It would seem strange that a loving God would use such means with His children. What we often fail to realize is that God's measuring stick is the character and likeness of Jesus Christ Himself in each of us. This cannot be gained through a life of ease and pleasure. Ease and pleasure fail to refine.
Forthcoming events & happenings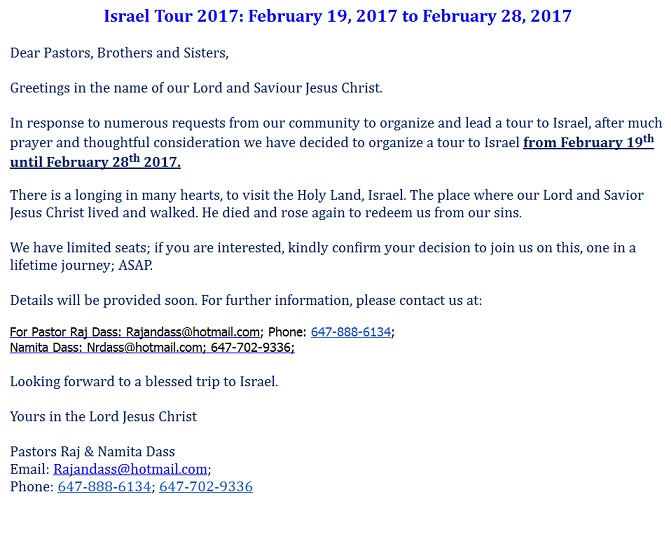 1) Israel Tour 2017
0.Organised by Shiloh International Church Canada
.. At Holy Land, Israel
...From February 19 to 28, 2017 Full Details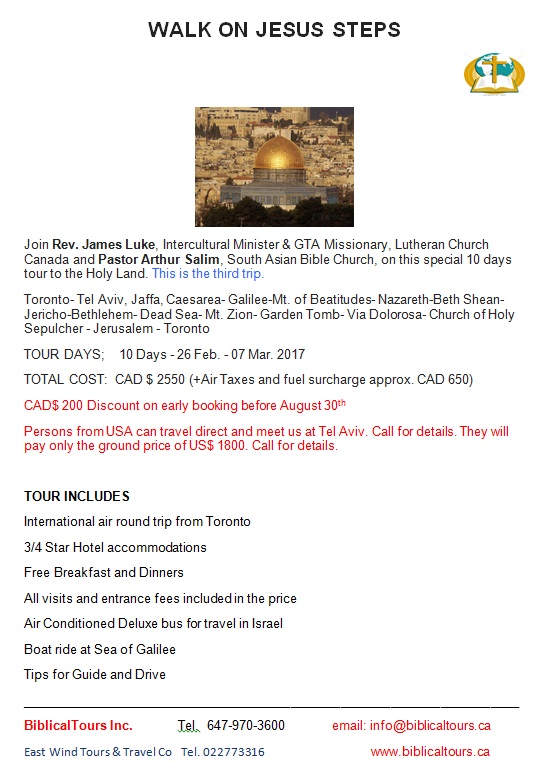 2) Israel Tour 2017
0.Organised by Rev James Luke
.. At Holy Land Israel
...From February 26 to March 07, 2017 Full Details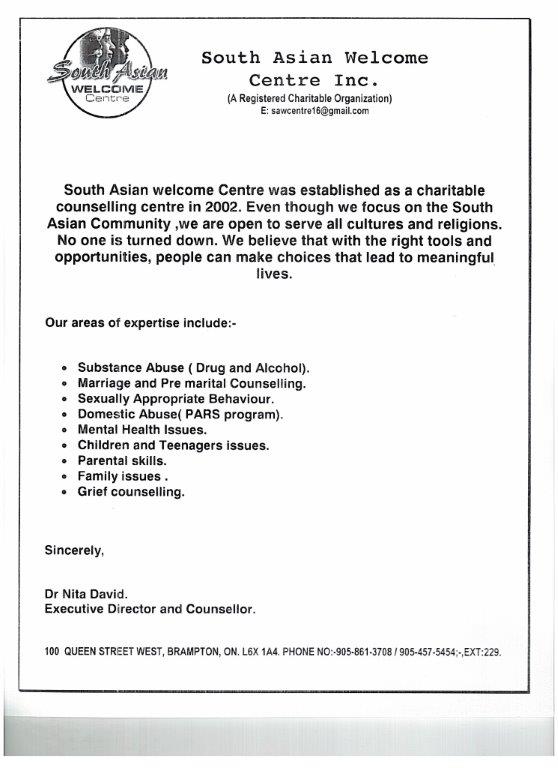 3) Charitable Couselling Centre
0.Organised by South Asian Welcome Centre
.. 100 Queen Street West, BRAMPTON, Canada
...MON to FRI: 9:00 AM to 4:00 PM, SAT: 8:00 AM to 5:00 PM Full Details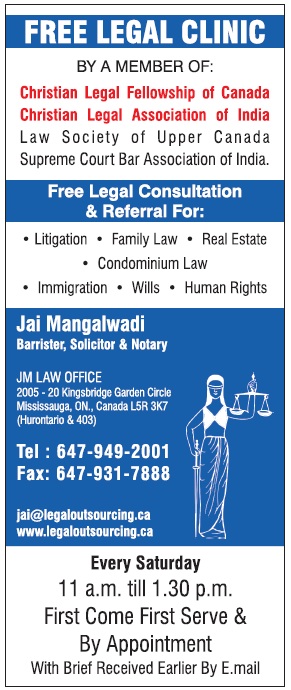 4) Free Legal Clinic
0.Organised by J M Law Office
.. At 2005 - 20 Kingsbridge Garden Circle, MISSISSAUGA, Canada
...Every SATURDAY from 11:00 AM to 1:30 PM Full Details
..