Quote of the week
One phrase that we pray and annoys me, and that I think might offend God, is "Lord, be with me." In Scripture, God has already promised not to leave me. God made this promise to Joshua just before he led the Israelites into the Promised Land (Joshua 1:5). The author of Hebrews later claimed it for all believers: "I will never leave you nor forsake you" (13:5). In both cases, the context indicates that God's presence has to do with giving us the power to carry out His will, not our own will, which is generally what I have in mind in my prayers. When we are doing God's will, He will be with us even without our asking. If we're not doing His will, we need to ask for His forgiveness, change our course, and follow Him.
Forthcoming events & happenings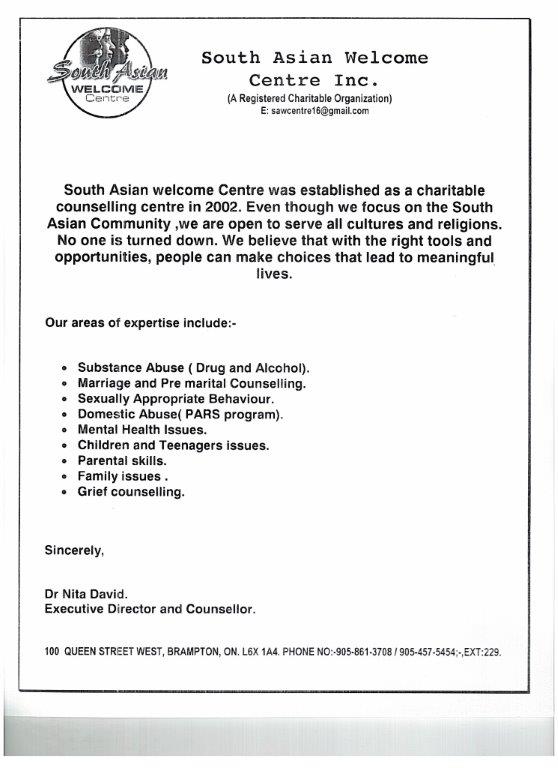 1) Charitable Couselling Centre
0.Organised by South Asian Welcome Centre
..100 Queen Street West, BRAMPTON, Canada
...MON to FRI: 9:00 AM to 4:00 PM, SAT: 8:00 AM to 5:00 PM Full Details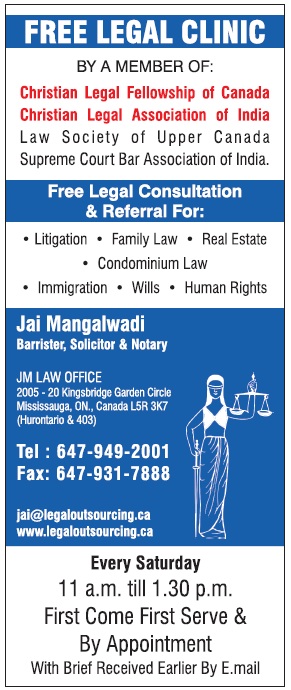 2) Free Legal Clinic
0.Organised by J M Law Office
.. At 2005 - 20 Kingsbridge Garden Circle, MISSISSAUGA, Canada
...Every SATURDAY from 11:00 AM to 1:30 PM Full Details
..