Quote of the week
The Bible gives us many examples of those who have experienced serious personal failure. Abraham lied to Pharaoh about his wife, Sarah (Genesis 12:11-17). Jacob deceived his father to acquire Esau's blessing (Genesis 27:18-29). Moses disobeyed God by striking the rock instead of speaking to it (Numbers 20:7-12). Despite their failures, we are told: "all these . . . obtained a good testimony through faith" (Hebrews 11:39). These biblical characters are lifted up as examples because after they fell, they turned back to God and began to follow Him again. Have you lost your spiritual balance through a sinful choice, which is keeping you down? Repent and follow the God of second chances once again !
Forthcoming events & happenings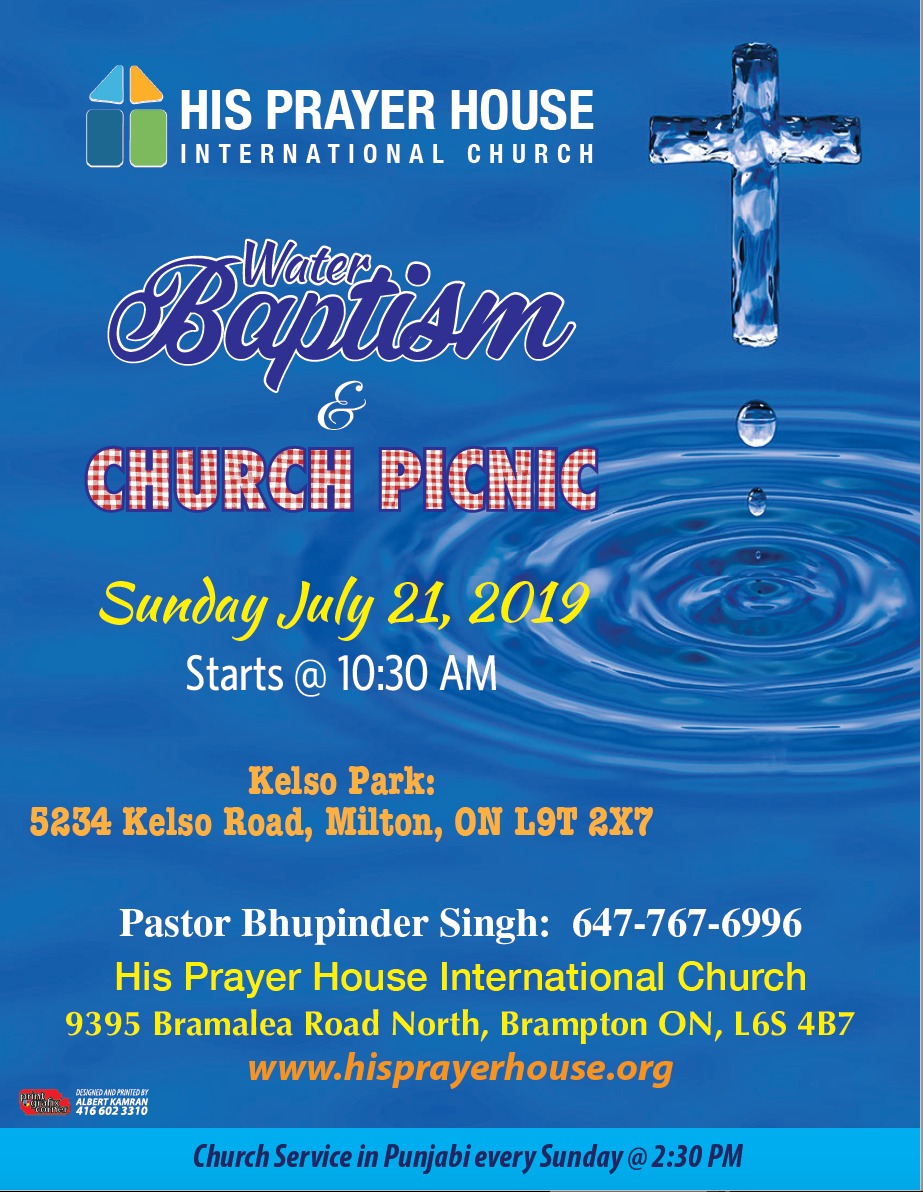 1) Water Baptism and Church Picnic
0Organised by HIs Prayer House International Church
. At Kelso Park, 5234 Kelso Road, MILTON, ON, Canada
. On July 21 , 2019 Full Details
..