Quote of the week
God prepares His servants in many ways to accomplish His purpose. The story of Joseph is repeated every day in the lives of His people. The circumstances may be different, but the results are the same. God trains His servant through sometimes difficult "Pain camps." When that training is complete, He places them in strategic places to be a provider - both physically and spiritually. Is God preparing you to be a provider to the world? Do not fret at the difficult training ground you may be required to endure. He has a plan. If you'll allow Him to carry out His plan, you'll be privileged to be used by the Master's hand.
Forthcoming events & happenings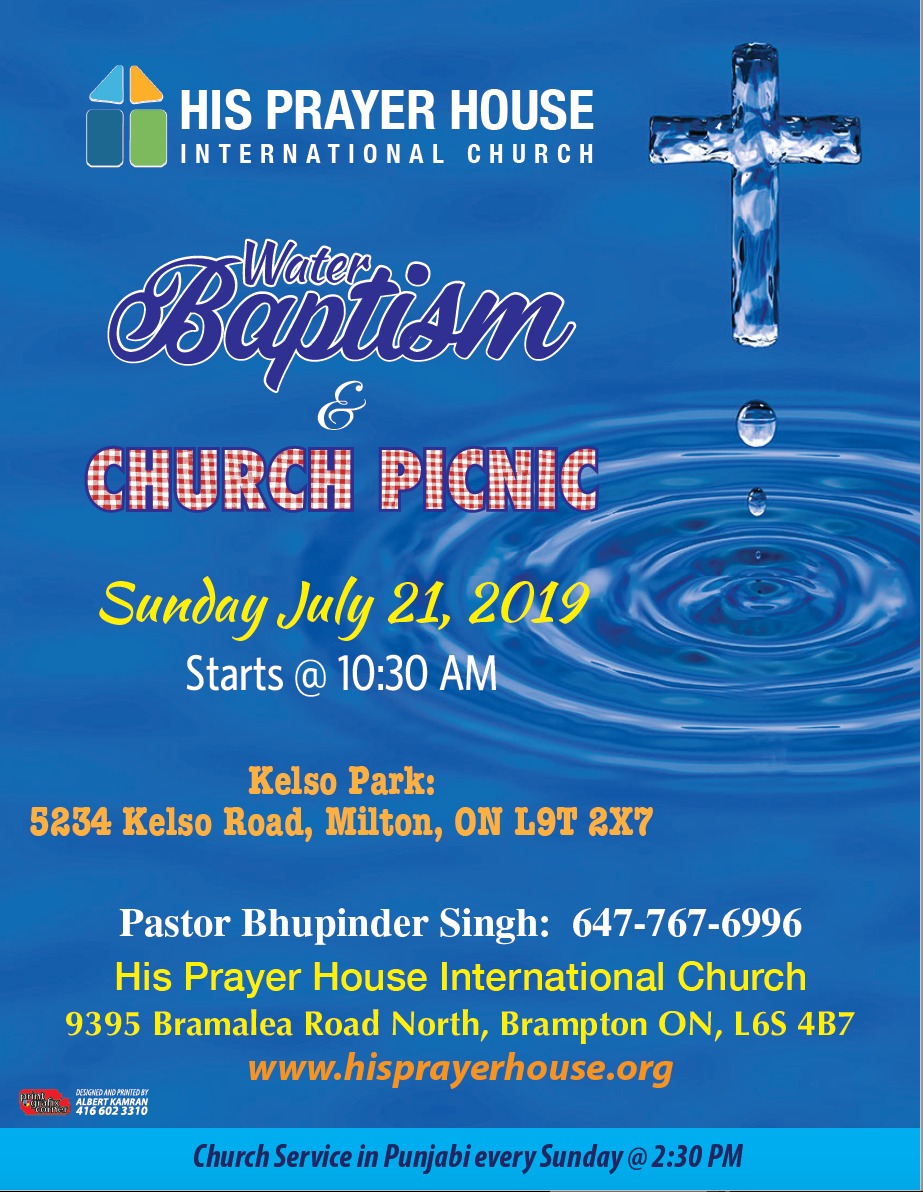 1) Water Baptism and Church Picnic
0Organised by HIs Prayer House International Church
. At Kelso Park, 5234 Kelso Road, MILTON, ON, Canada
. On July 21 , 2019 Full Details
..