Quote of the week
God is looking for men and women who hunger to know Him. When we believe that we know all we need to know, we are in a dangerous place. God has placed men and women in the Body of Christ who have had different experiences and gifts that can be helpful in our own spiritual pilgrimages. It requires humility of heart to realize that we can learn from others. We can easily rationalize our business pressures and time commitments to discount such opportunities!
Forthcoming events & happenings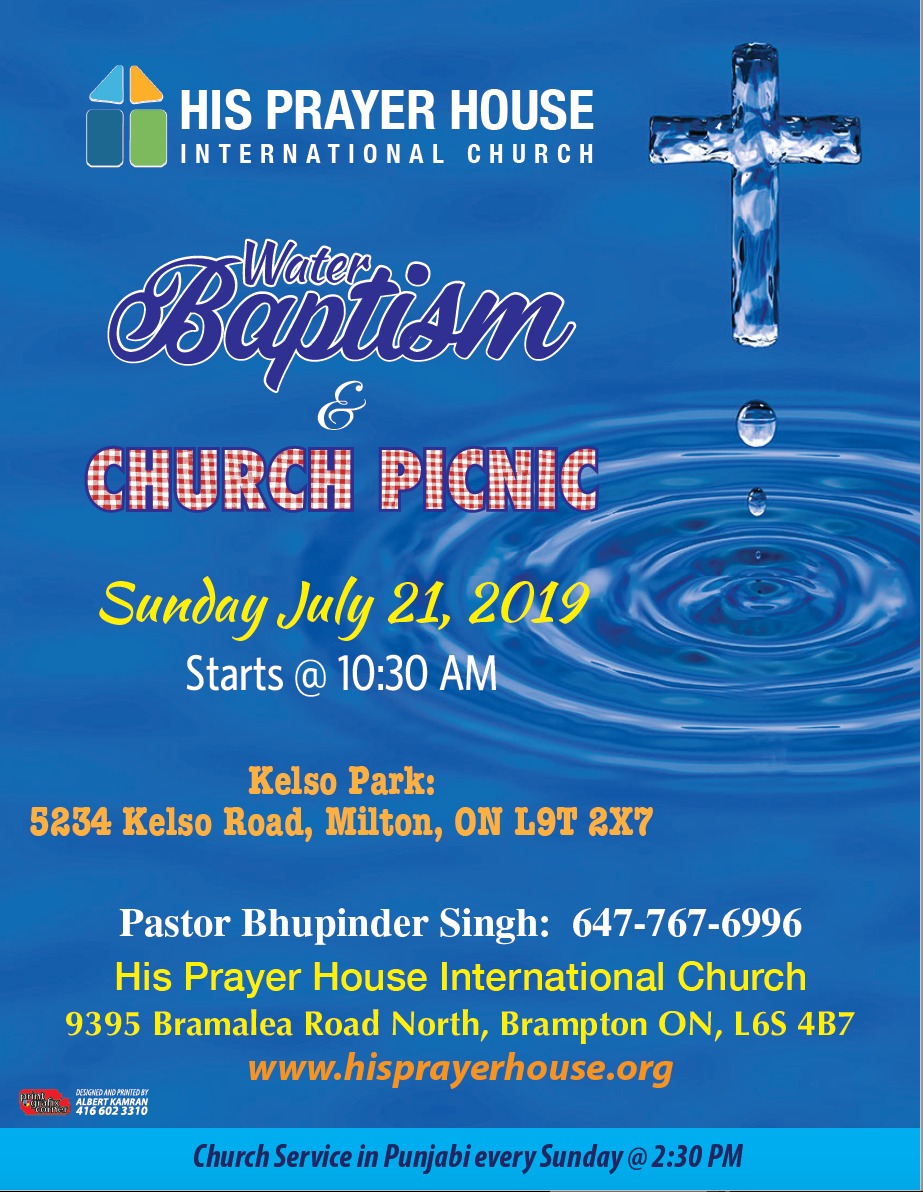 1) Water Baptism and Church Picnic
0Organised by HIs Prayer House International Church
. At Kelso Park, 5234 Kelso Road, MILTON, ON, Canada
. On July 21 , 2019 Full Details
..