Quote of the week
Whenever God takes us through the land of affliction, He will do two things through that affliction: 1) He will bring such healing that we will be able to forget the pain, and 2) He will make us fruitful from the painful experiences. God does not waste our afflictions if we allow Him the freedom to complete the work in us. His desire is to create virtue that remains during the times of testing so that He can bring us into the place of fruitfulness in the very area of our testing. He has never promised to keep us from entering the valleys of testing, but He has promised to make us fruitful in them. He is the God who turns the Valley of Achor (trouble) into a door of hope (see Hosea 2:15).
Forthcoming events & happenings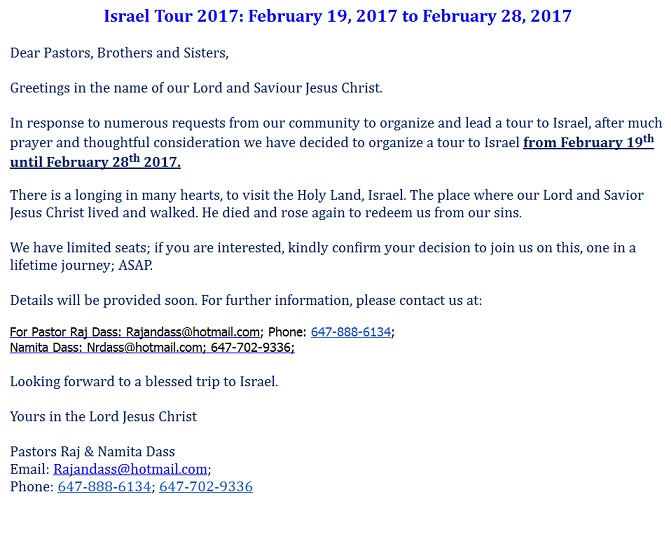 1) Israel Tour 2017
0.Organised by Shiloh International Church Canada
.. At Holy Land, Israel
...From February 19 to 28, 2017 Full Details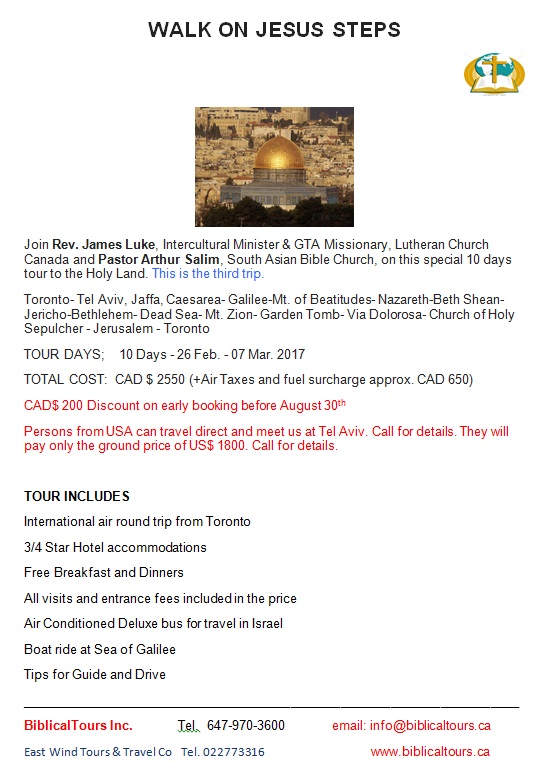 2) Israel Tour 2017
0.Organised by Rev James Luke
.. At Holy Land Israel
...From February 26 to March 07, 2017 Full Details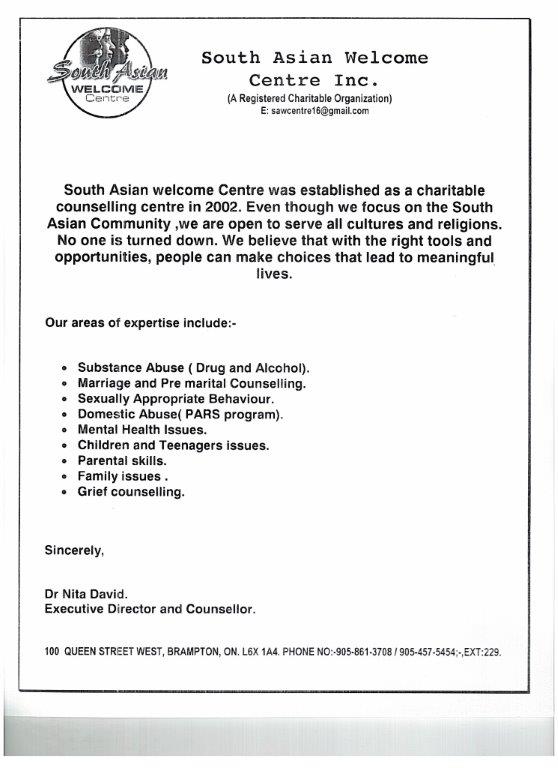 3) Charitable Couselling Centre
0.Organised by South Asian Welcome Centre
.. 100 Queen Street West, BRAMPTON, Canada
...MON to FRI: 9:00 AM to 4:00 PM, SAT: 8:00 AM to 5:00 PM Full Details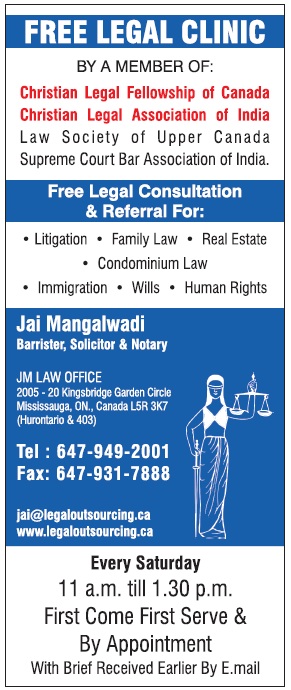 4) Free Legal Clinic
0.Organised by J M Law Office
.. At 2005 - 20 Kingsbridge Garden Circle, MISSISSAUGA, Canada
...Every SATURDAY from 11:00 AM to 1:30 PM Full Details
..