Quote of the week
We would choose a comfortable setting—not too hot, not too cold. We certainly wouldn't choose the heat of adversity or the fire of affliction. But in the spiritual realm, warm doesn't get the job done. We are called to holiness, and holiness often involves "heat." To be holy means to be set apart for God—separated from anything unclean or impure. To refine and purify us, God sometimes uses the furnace of affliction. The prophet Isaiah said, "When you walk through the fire, you shall not be burned" (Isaiah 43:2); he didn't say if. And the apostle Peter said that we should not be surprised by trials (1 Peter 4:12). None of us knows when we'll be called to walk through the fire or how hot the furnace will be. But we do know this: God's purpose for the flames is to purify us, not to destroy us !
Forthcoming events & happenings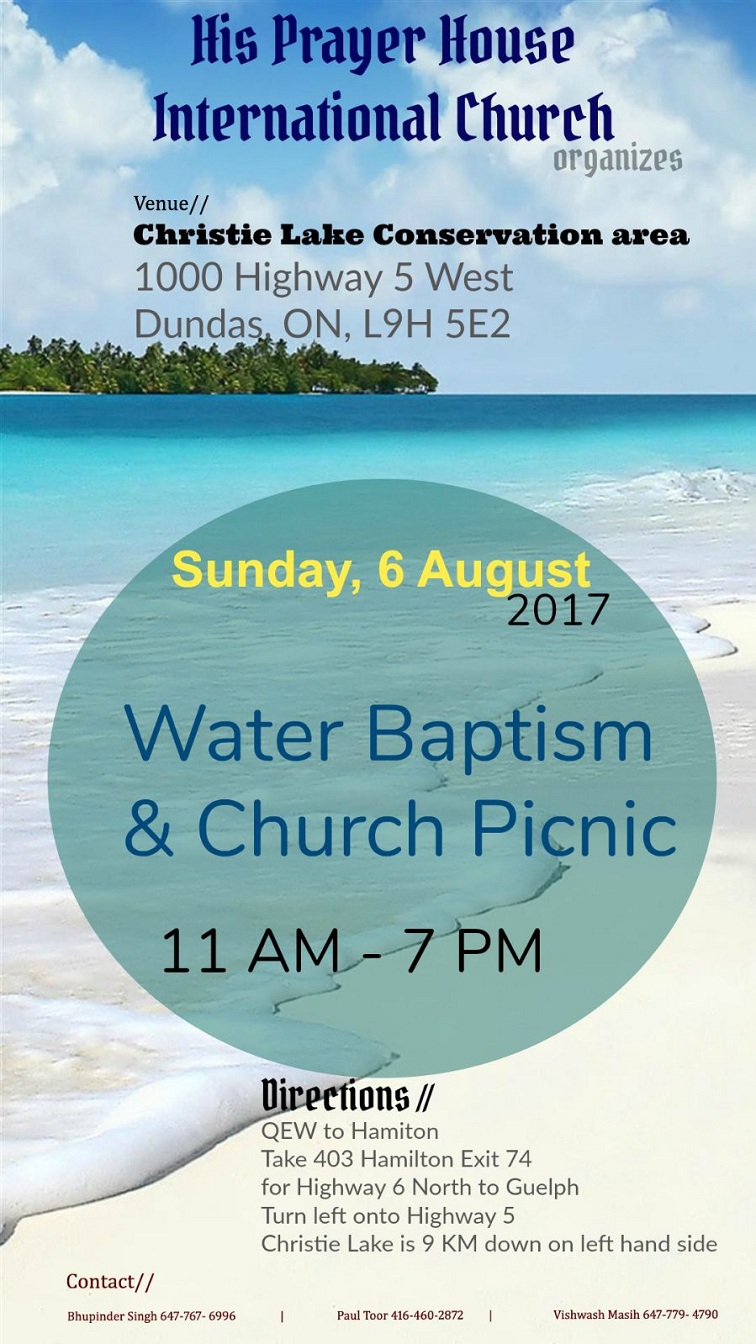 1) Water Baptism and Church Picnic
0.Organised by HIs Prayer House International Church
. At Kelso Park, MIlton, ON, Canada
. On July 21 , 2019
..