Quote of the week
Paul reminded Corinthians that afflictions were inevitable for the follower of Jesus. Many were being persecuted, imprisoned, and oppressed—all because of their relationship with Jesus. Paul wanted them to know that in the midst of their trouble God was their source of help. He would come to their side and help them to have godly responses. Then Paul gave one of the reasons God allowed suffering and brought divine comfort—so that the Corinthians might have the empathy to enter into other people's sorrow and comfort them (2 Corinthians 1:4). When we suffer, let us remember that God will bring comfort to us through His Word, by the Holy Spirit, and through fellow believers. God does not comfort us so that we'll be comfortable; we are comforted by God so that we might be comforters !
Forthcoming events & happenings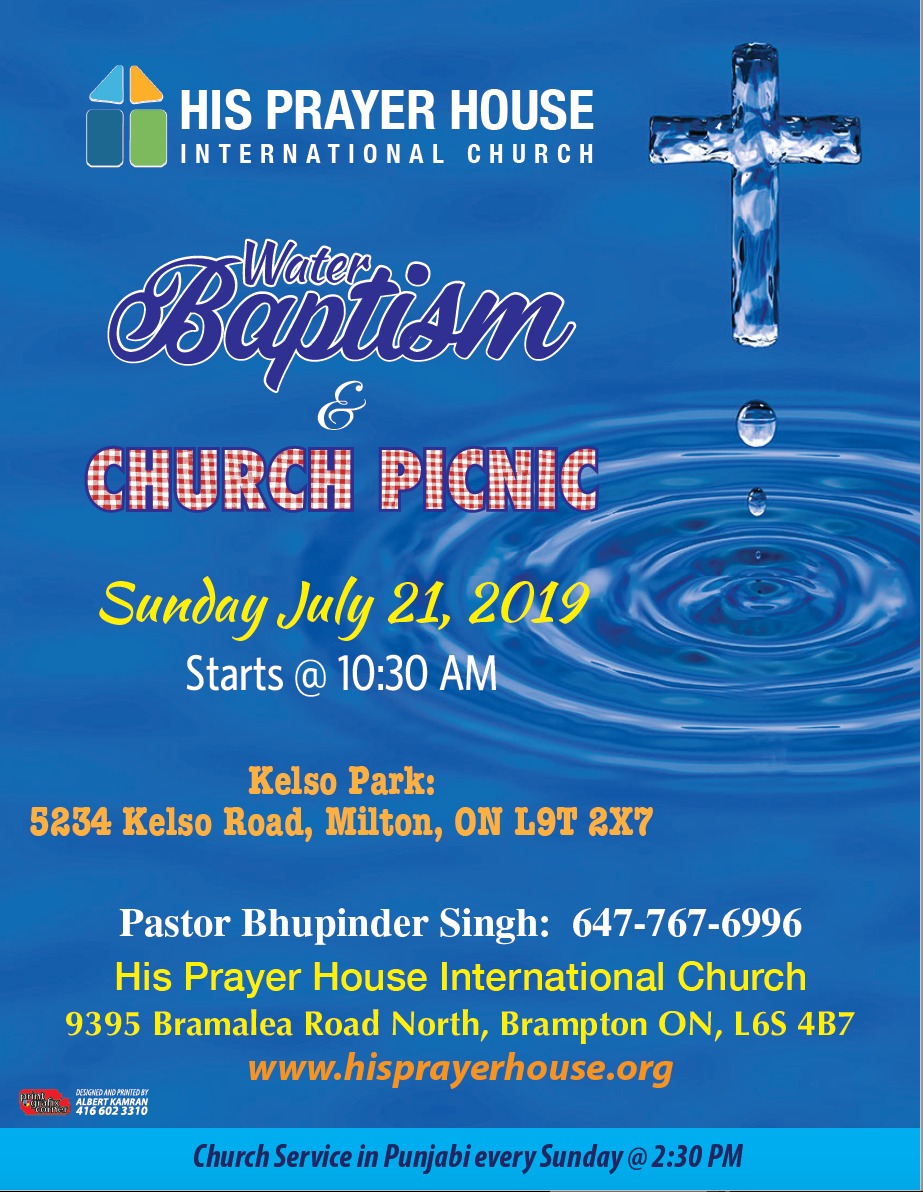 1) Water Baptism and Church Picnic
0Organised by HIs Prayer House International Church
. At Kelso Park, 5234 Kelso Road, MILTON, ON, Canada
. On July 21 , 2019 Full Details
..