Quote of the week
Knowing the strategy of one's opponent, or enemy, is a key to establishing an effective defense. Spiritually, the Christian's enemy is Satan -- the spiritual being who opposes the person and work of God. We know he is a liar and deceiver (Genesis 3:1-5), a schemer (2 Corinthians 2:11), a counterfeiter (2 Corinthians 11:13-15), and a destroyer (Revelation 9:11). Therefore, we must know the truth, be alert, test all things, and trust in the One who has the power of life over death. The only thing more important than knowing one's enemy is knowing the One who has already defeated him, Jesus Christ!
Forthcoming events & happenings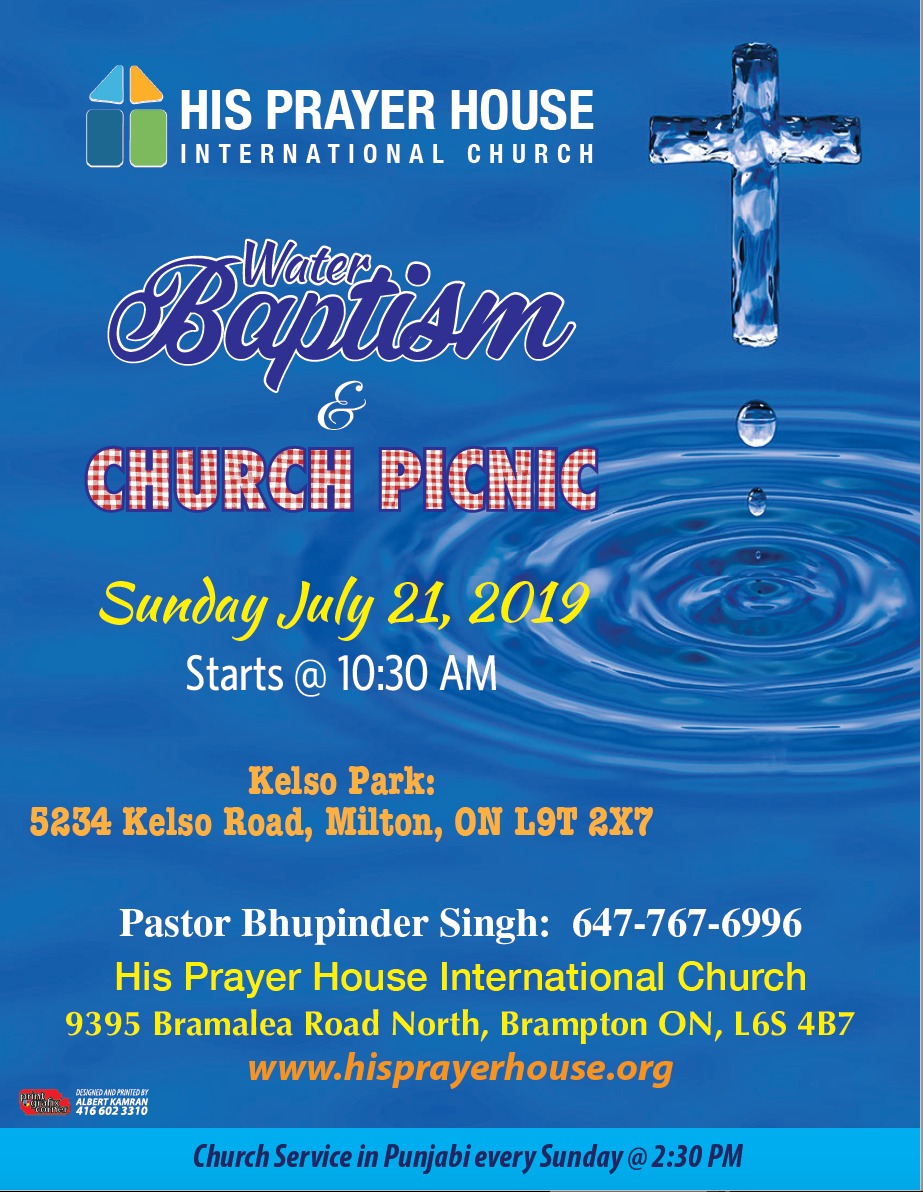 1) Water Baptism and Church Picnic
0Organised by HIs Prayer House International Church
. At Kelso Park, 5234 Kelso Road, MILTON, ON, Canada
. On July 21 , 2019 Full Details
..