Quote of the week
We don't pray and read the Bible to get a perfect, trouble-free life. Pursuing God is not cause and effect. We do it because it draws us closer in our relationship with the One who is perfect. The pursuit of godliness will not exempt us from trouble (2 Timothy 3:12). But a life dedicated to loving and pursuing God (Hebrews 10:22) is always a good idea — no matter what happens !
Forthcoming events & happenings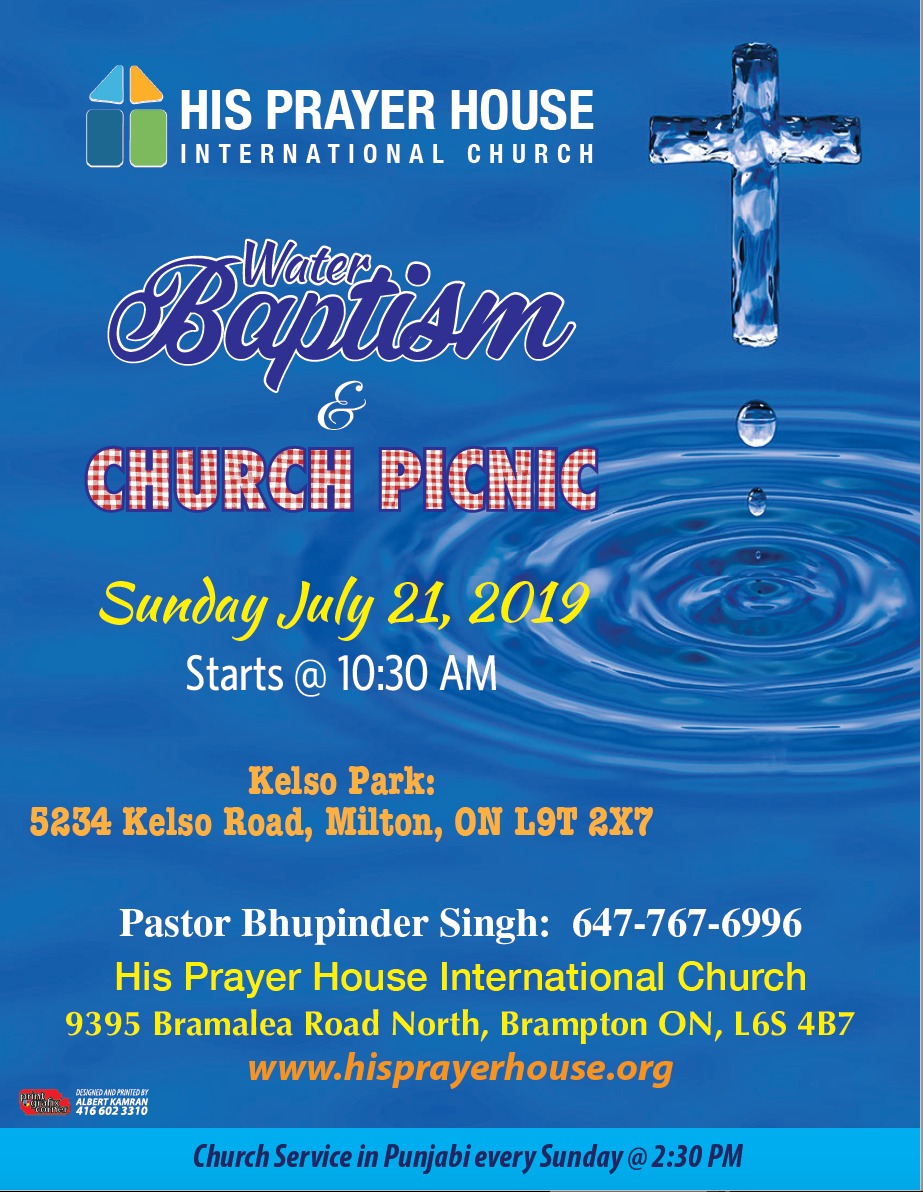 1) Water Baptism and Church Picnic
0Organised by HIs Prayer House International Church
. At Kelso Park, 5234 Kelso Road, MILTON, ON, Canada
. On July 21 , 2019 Full Details
..