Quote of the week
What are the gifts and talents God has given to you? Have you ever tried to accomplish a task with tools you were not trained to use? God allows each of us to develop skills that are unique to our life. He will not call you to use someone else's tools. However, this is only half of the equation. These talents must be mixed with faith. Talent alone is not enough. Faith alone is not enough. It is only when the two are combined that God's power is released and manifested in the physical realm. Mix your unique gifts with faith today; you will be surprised at the power of God that will be manifested !
Forthcoming events & happenings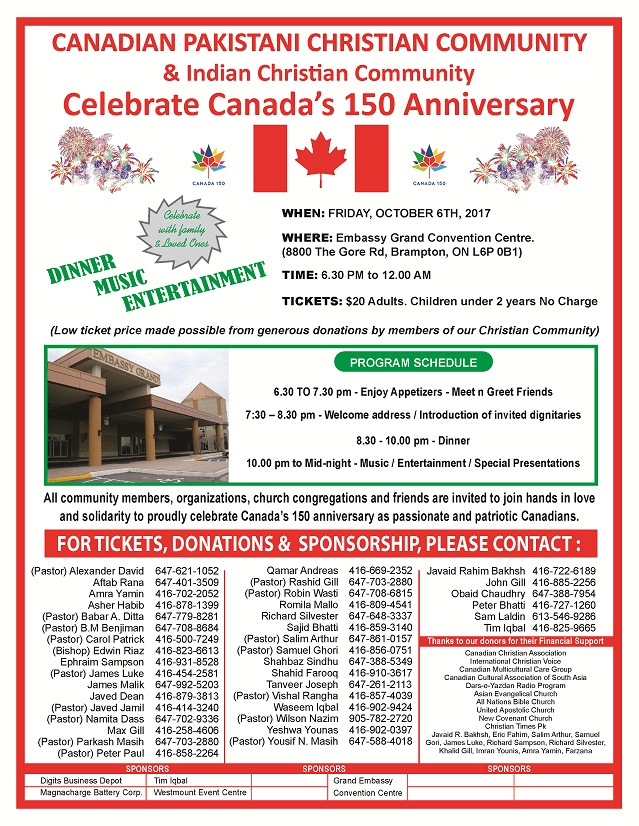 1) Celebrate Canda's 150th Anniversary
0.Organised by Canadian Pakistani and Indian Christian Community
.. At 8800 The Gore Road, BRAMPTON, Canada
...On October 6, 2017 Full Details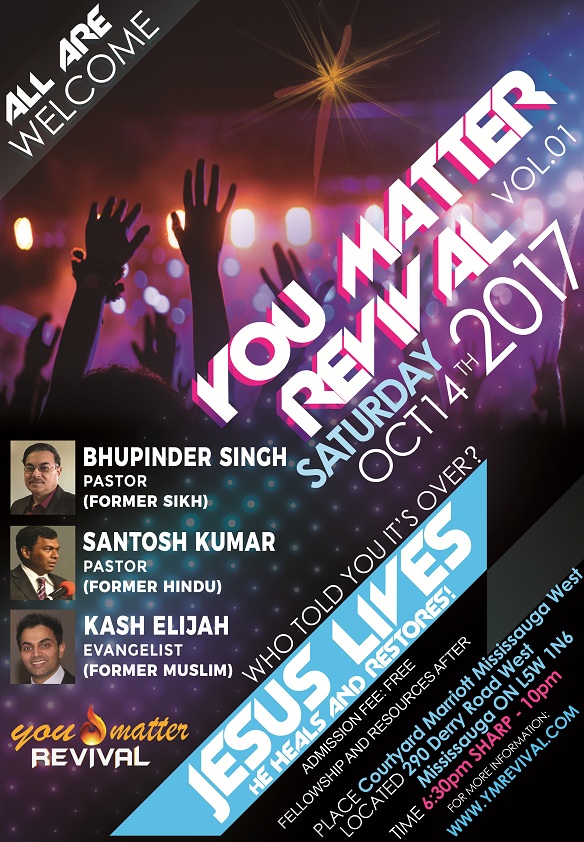 2) You Matter Revival
0.Organised by You Matter Revival
.. At 290 Derry Road West, MISSISSAUGA, Canada
...On October 14, 2017 Full Details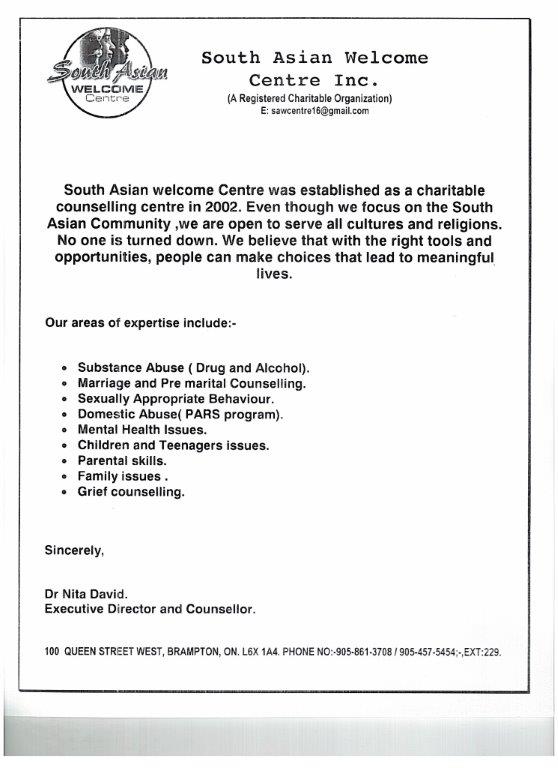 3) Charitable Couselling Centre
0.Organised by South Asian Welcome Centre
.. 100 Queen Street West, BRAMPTON, Canada
...MON to FRI: 9:00 AM to 4:00 PM, SAT: 8:00 AM to 5:00 PM Full Details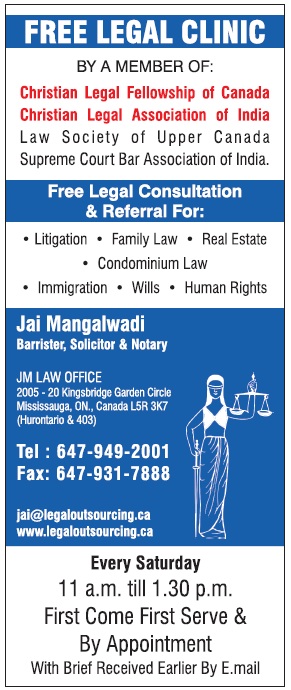 4) Free Legal Clinic
0.Organised by J M Law Office
.. At 2005 - 20 Kingsbridge Garden Circle, MISSISSAUGA, Canada
...Every SATURDAY from 11:00 AM to 1:30 PM Full Details
..