Quote of the week
Money has the ability to have great influence for either good or bad. When it is a focus in our life, it becomes a tool of destruction. When it is a by-product, it can become a great blessing. Many Christian leaders started out well - only to be derailed once prosperity became a part of their life. There are thousands who can blossom spiritually in adversity; only a few can thrive spiritually under prosperity !
Forthcoming events & happenings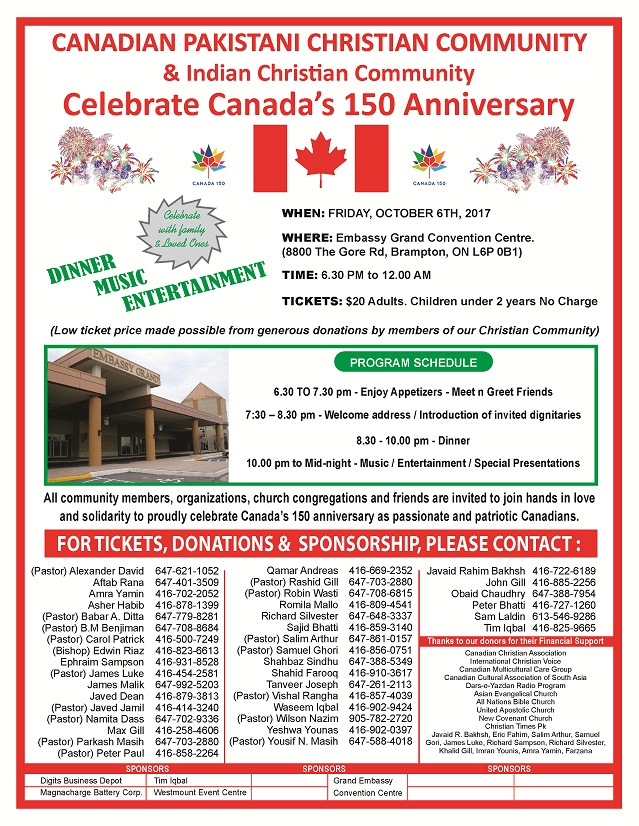 1) Celebrate Canda's 150th Anniversary
0.Organised by Canadian Pakistani and Indian Christian Community
.. At 8800 The Gore Road, BRAMPTON, Canada
...On October 6, 2017 Full Details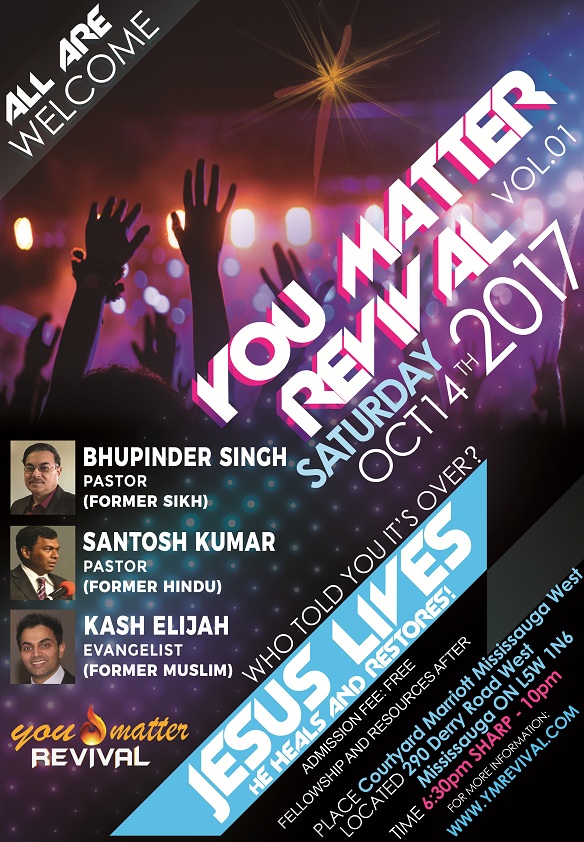 2) You Matter Revival
0.Organised by You Matter Revival
.. At 290 Derry Road West, MISSISSAUGA, Canada
...On October 14, 2017 Full Details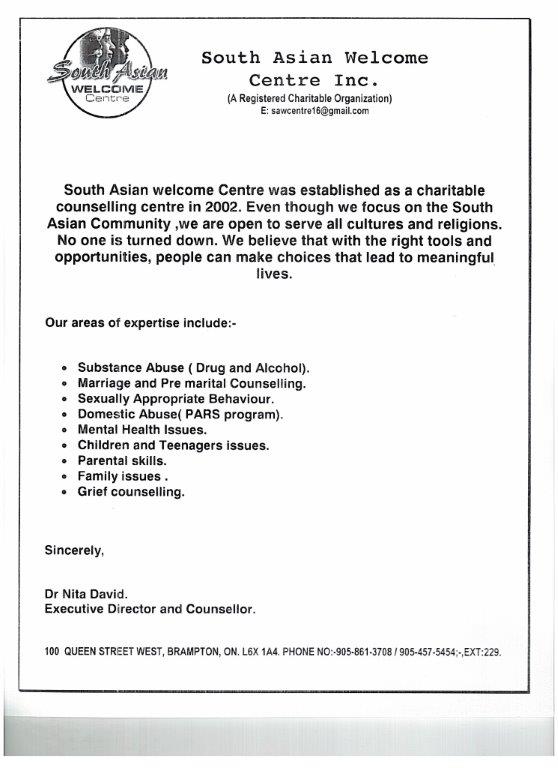 3) Israel Tour 2018
0.Organised by Rev James Luke
.. At Holy Land Israel
...From February 26 to Martch 06, 2018 Full Details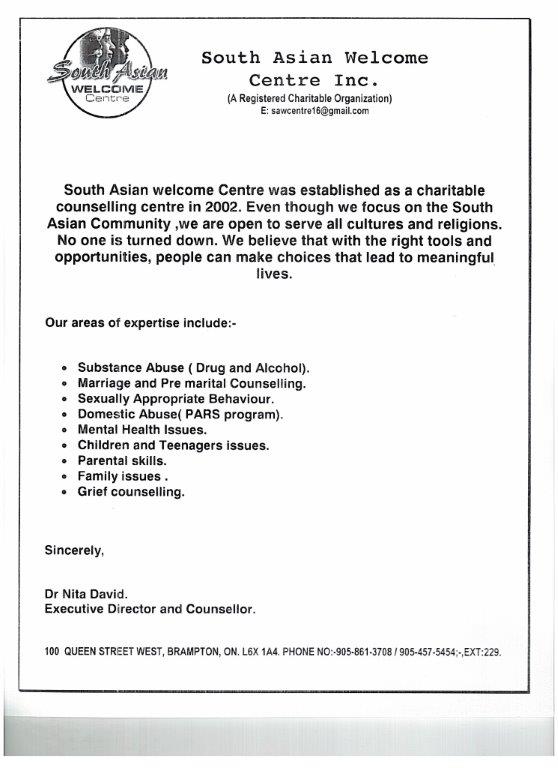 4) Charitable Couselling Centre
0.Organised by South Asian Welcome Centre
.. 100 Queen Street West, BRAMPTON, Canada
...MON to FRI: 9:00 AM to 4:00 PM, SAT: 8:00 AM to 5:00 PM Full Details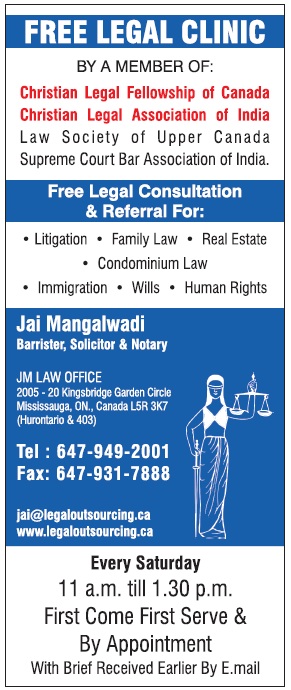 5) Free Legal Clinic
0.Organised by J M Law Office
.. At 2005 - 20 Kingsbridge Garden Circle, MISSISSAUGA, Canada
...Every SATURDAY from 11:00 AM to 1:30 PM Full Details
..