Quote of the week
Don't think that your calling has to do with your qualifications, abilities, achievements or even your walk with God. You were called from your mother's womb by His grace. As a fetus in your mother's womb, there was not much you could do — good or bad. That is why your calling is all by His grace. And since He has given you a calling, ask the Holy Spirit to help you discern the desires that He has placed in your heart, the passions that drive you in life, and fulfill your calling and destiny in Christ!
Forthcoming events & happenings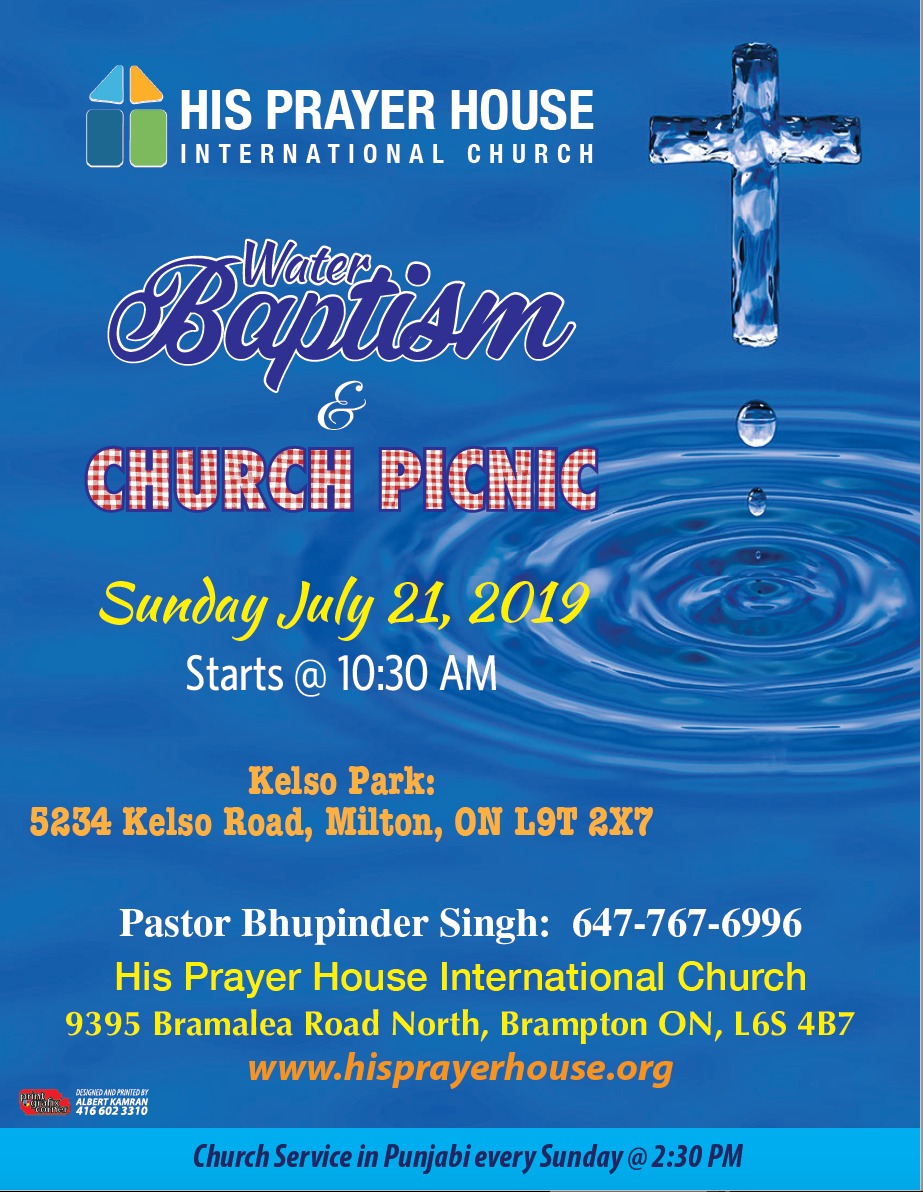 1) Water Baptism and Church Picnic
0Organised by HIs Prayer House International Church
. At Kelso Park, 5234 Kelso Road, MILTON, ON, Canada
. On July 21 , 2019 Full Details
..