Quote of the week
I have had a number of close relationships that ended in betrayal. I am very loyal to my friends and those with whom I have covenant relationships. Yet there are times that no matter how righteous you are, when someone means to betray you, he will do it. Loving those who betray you is "graduate-level Christianity." The religious community and one of His closest friends betrayed Jesus. Those who were closest to David betrayed him. Joseph's own family betrayed him. Loving our enemies can only happen when we have come to a death in ourselves so that Christ can love through us. It is truly one of those acts of identifying with the cross. If you are a leader, you can be sure God will allow you to experience betrayal. It is the most difficult and most gut wrenching of all tests. A godly response goes against all that is in us. Our natural response is to protect, retaliate, and retain unforgiveness and bitterness. To overcome it requires much grace from God. Ask God to build His nature in you now so that when such attacks come, you will be aware that it is a test and you will respond in righteousness !
Forthcoming events & happenings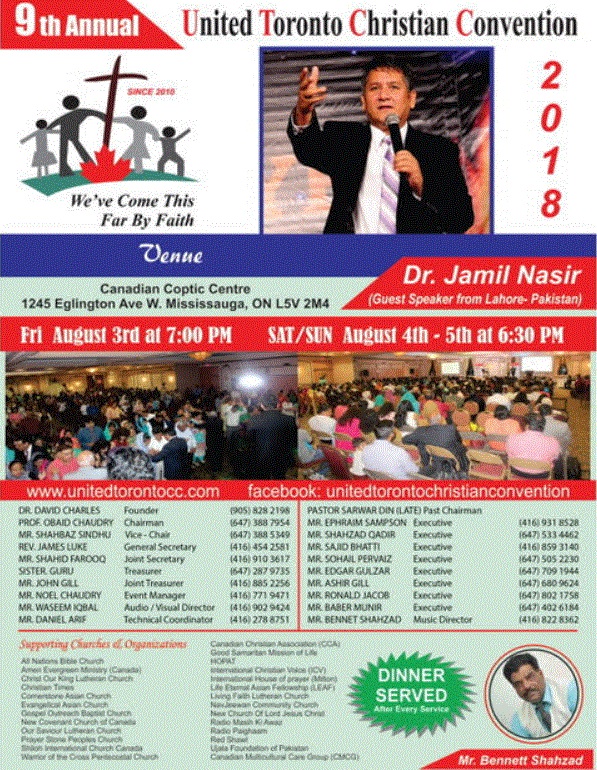 1) United Toronto Christian Convention
0.Organised by C C A
. .At 1245 Eglington Avenue West, MISSISSAUGA, Canada
...On August 3, 4 & 5, 2018 Full Details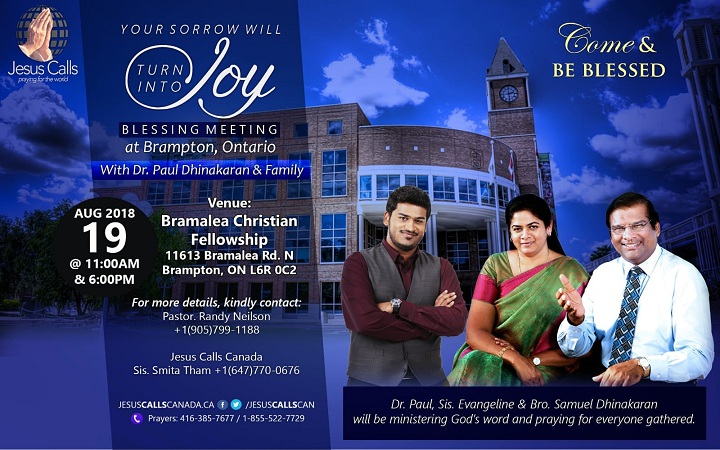 2) Blessings Meeting with Dr Paul Dinakaran and family
0.Organised by Bramalea Christian Fellowship
. .At 11613 Bramalea Road North, BRAMPTON, Canada
...On August 19, 2018 Full Details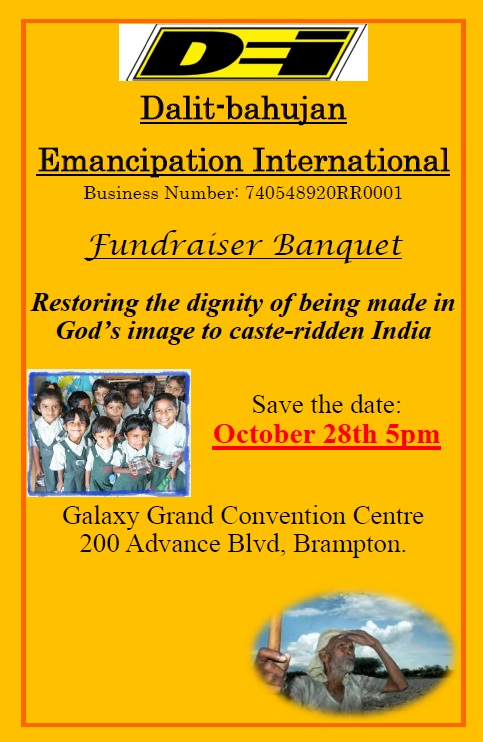 3) Fundraiser Banquet ($30.00 per person/$200.00 for group of 8)
0.Organised by Dalit-Bahujan Emancipation International
.. 200 Adavance Blvd., BRAMPTON, Canada
...On October 28, 2018 Full Details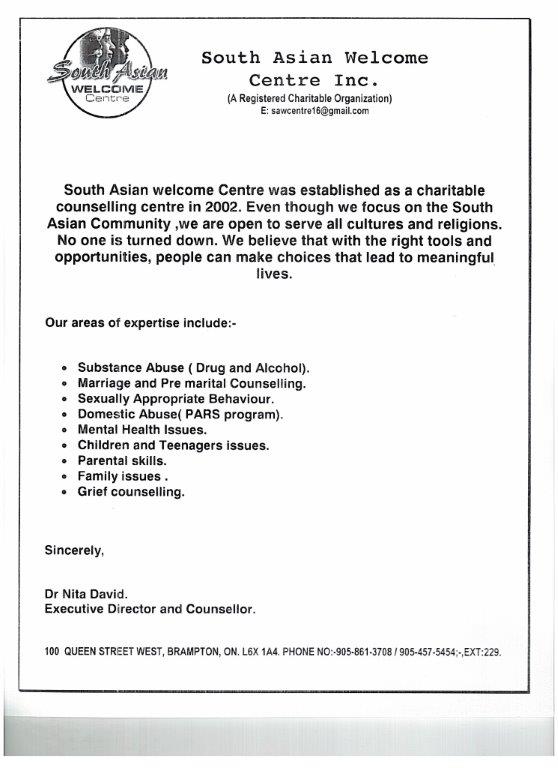 4) Charitable Couselling Centre
0.Organised by South Asian Welcome Centre
..100 Queen Street West, BRAMPTON, Canada
...MON to FRI: 9:00 AM to 4:00 PM, SAT: 8:00 AM to 5:00 PM Full Details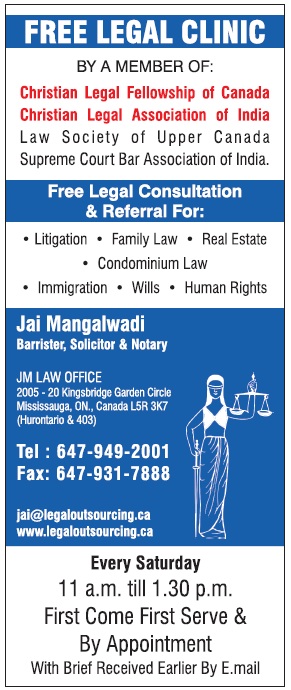 5) Free Legal Clinic
0.Organised by J M Law Office
.. At 2005 - 20 Kingsbridge Garden Circle, MISSISSAUGA, Canada
...Every SATURDAY from 11:00 AM to 1:30 PM Full Details
..