Quote of the week
Just as there are physical signs that reveal we're getting older, there are signs that show we are getting better. Rather than becoming more crotchety, intolerant, and unloving, the maturing follower of Jesus grows better at forgiving, loving, and caring. Growing older is a continuation of the journey to become more like Jesus which means that as time goes on our heart and attitudes should increasingly resonate with and reflect the compelling character and winsome ways of our Savior. So as we grow older, let's embrace the opportunity to become spiritually more like Jesus. Our friends will notice that we look better with age !
Forthcoming events & happenings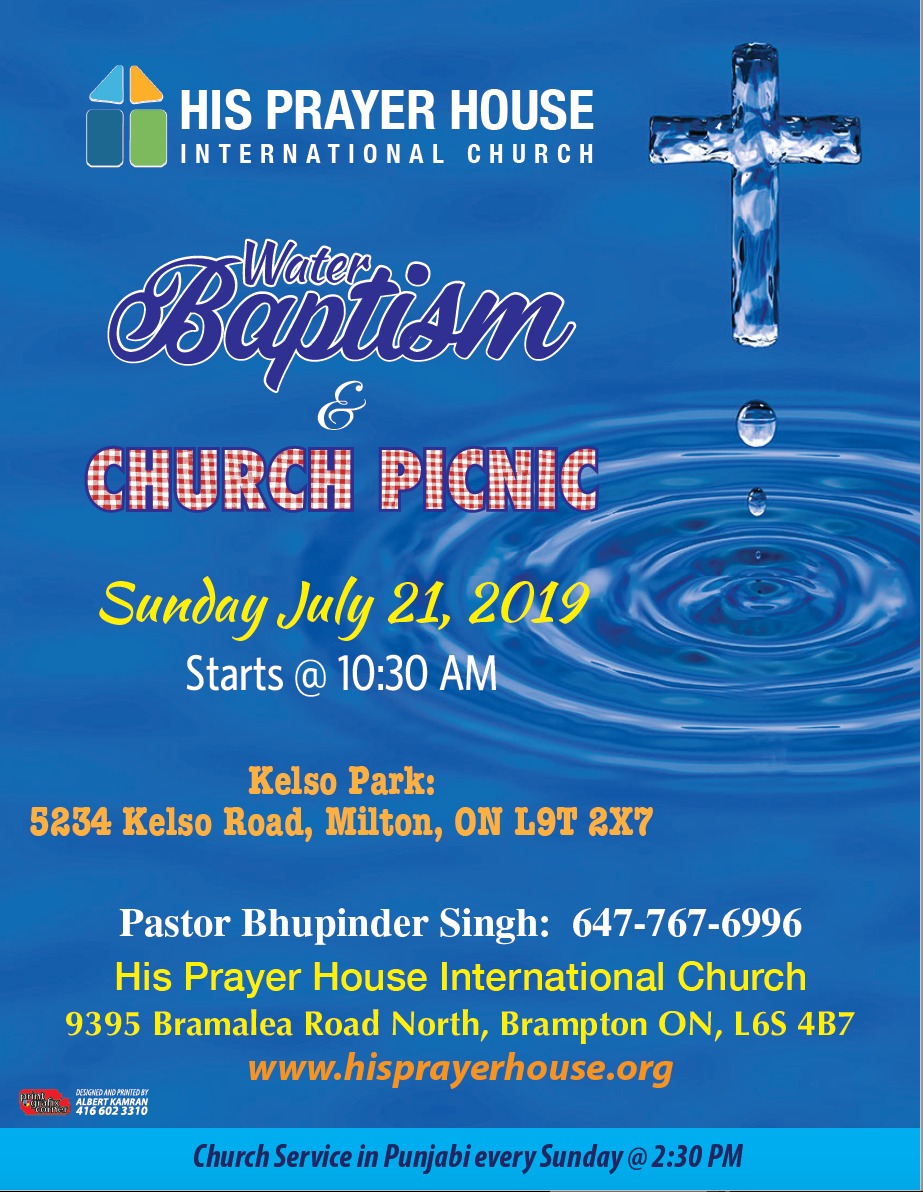 1) Water Baptism and Church Picnic
0Organised by HIs Prayer House International Church
. At Kelso Park, 5234 Kelso Road, MILTON, ON, Canada
. On July 21 , 2019 Full Details
..